The great return of the Atlantic sturgeon, a fish that can live 140 years and weigh the weight of a bison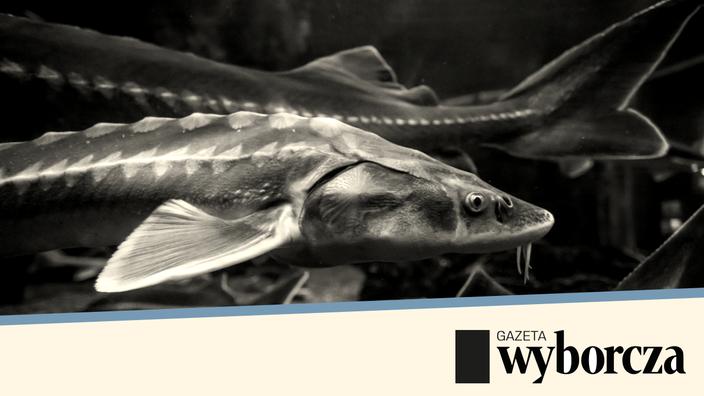 SEEN FROM ELSEWHERE – The last Atlantic sturgeon was caught in the 90s. Today, organizations are fighting to try to reintroduce it into the Polish sea and rivers.
By Robert Jurszo (Gazeta Wyborcza)
Sturgeons, which can reach 5 meters in length, look like living fossils. With their characteristic silhouette, their snout reminiscent of a spatula and the rows of bony plates that cover their bodies, it is difficult to confuse them with any other species. They can weigh up to 600 kg – as much as a cow or a bison. Some live up to 140 years.
Read also"Consuming Baltic fish once a week is enough, the body needs time to detoxify"
"We can say that the sturgeon is a 'dinosaur' fish, because the species has not changed since the days of these large reptiles. 200 million years ago, they were exactly as they are today ", explains Professor Alicja Pawelec of WWF Poland to the Gazeta Wyborcza. And she adds: "It's a bit of a paradox that this very ancient fish survived the dinosaurs, but that in many places, including the Baltic, it did not resist the appearance of humans."
WWF Poland works in collaboration with the Institute of Inland Fisheries
This article is for subscribers only. You have 89% left to discover.
Pushing back the limits of science is also freedom.
Continue reading your article for € 1 the first month
Already subscribed? Log in
.