The history of the settlement of Polynesia is clarified thanks to genetics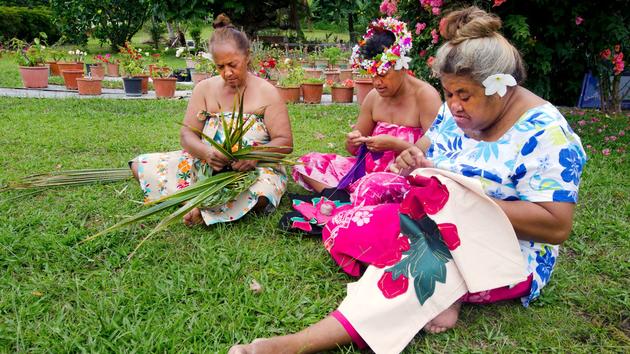 DECRYPTION – The analysis of the DNA of 430 Polynesians makes it possible to trace the route taken by the first inhabitants of the Pacific.
With hundreds of islands spanning nearly 8,000 km, conquering Polynesia was no easy task. To understand the paths taken by the first inhabitants of these archipelagos, an international team led by the geneticist of the National Laboratory of Genetics for Biodiversity in Mexico City, Andrés Moreno Estrada, compared the DNA of 430 of our contemporaries from all over Polynesia. on twenty islands (Nature, September 22, 2021). "It is an excellent study which gives an unprecedented picture of the population of these islands", comments Évelyne Heyer, professor of genetic anthropology at the National Museum of Natural History in Paris (1).
Read alsoWhen DNA and time are told to us
These islands, still virgin of any human presence a little over a thousand years ago, are among the last territories conquered by Homo sapiens. Archaeological and linguistic studies had shown a homogeneity of the first occupants from the Samoa Islands, 2000 km north of New Zealand. At the end of the XVIIIe century,
This article is for subscribers only. You have 74% left to discover.
Pushing back the limits of science is also freedom.
Continue reading your article for € 1 the first month
Already subscribed? Log in
.