The James Webb telescope successfully deployed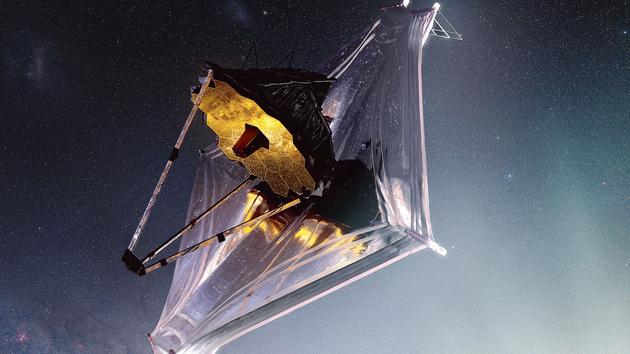 Two weeks after takeoff, the craft is in its final configuration. A huge relief for NASA.
"It is not the end, nor even the beginning of the end; but it may be the end of the beginning.These words spoken in 1942 by Winston Churchill in a very different context * perfectly describe the current situation of the most expensive and complex space observatory ever sent by man. Two weeks after taking off from Kourou, Guyana, the Webb telescope finished deploying into space after a sequence of operations considered by many specialists to be one of the most ambitious in space history. And yet this only marks the very beginning of a scientific epic that could span more than twenty years. With the result superb images and numerous answers on the origin of the first stars, the composition of exoplanets or the evolution of galaxies.
Read alsoWebb Telescope: after 30 years of twists and turns, the "launch of the century"
Folded under the fairing of the European rocket Ariane 5, Webb initially held in a volume equivalent to that of a bus. He is now as tall as a …
.