The Kashmir Files washes away all the sins of Bollywood – Kangana Ranaut was in awe of the film, watch video
Bollywood actress Kangana Ranaut has also watched Vivek Agnihotri's 'The Kashmir Files'. After watching this movie, she jumped with joy. He liked this film so much that his happiness (kangana ranaut reaction on the kashmir files) was clearly visible. With this, he has once again taunted Bollywood. He said that this movie has washed away all the sins of Bollywood. At the same time, while targeting the syllabus, it has been said that instead of rubbish and rotten movie, promote it.
Kangana Ranaut's video is going viral on social media. In this she is seen saying, 'Many congratulations to the team. He has washed the entire film industry, all the sins committed by the entire Bollywood, today. They have made such a good film and this film is so commendable that all the people of the industry who are hiding should come out now like rats in their bills. It should be promoted. So many rubbish, rotten movies promote movies. Such a good film should be promoted.


Kangana had said earlier also
Famous for her impeccable style, Kangana had given her opinion about the film earlier as well. He wrote on Instagram status that there is silence in the industry regarding this film. He wrote, 'Not only the story, but the business was also amazing. This is the most successful and profitable film of this year. It has also shattered many myths. This is wonderful.'
'The Kashmir Files' released on March 11
Vivek Agnihotri's film 'The Kashmir Files' was released in theaters on March 11. At that time it was released only on 700 screens, but seeing the tremendous success, it has been increased to 2 thousand. There is a tremendous craze among the audience regarding the show. Even movie tickets are not available.
Tax-free, great earnings in many states
In view of the success of this film and the sentiments of the people associated with it, it has been made tax-free in many states. Talking about the film's earnings, this movie, made on a low budget and without any big Bollywood star, has done a business of more than 30 crores in three days.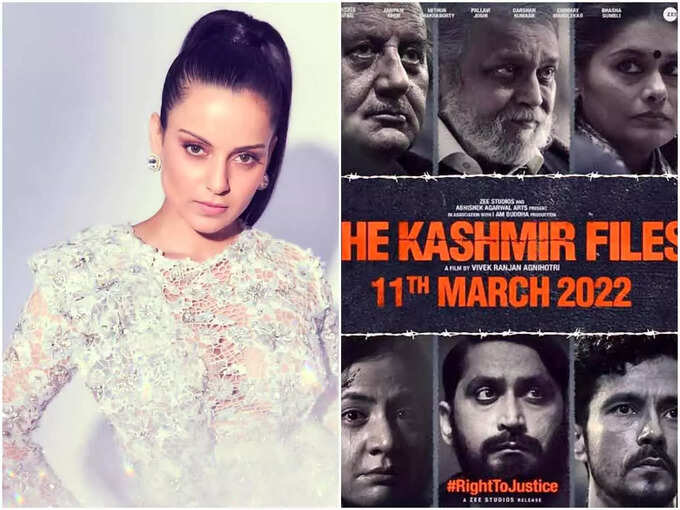 ,