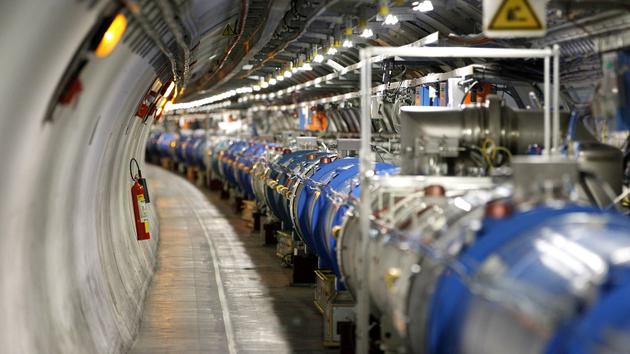 The man who put his head in a particle accelerator
HISTORY OF MEDICINE – In 1978 a Russian physicist accidentally made the experiment of entering a working physics instrument.
In 2012, the videographers of the Sixty Symbols YouTube channel asked physicists what would happen if you put your hand in the beam of the LHC, the world's largest particle accelerator at Cern in Geneva. Packets of trillions of protons circulate there at a speed close to that of light in a 27 km long vacuum tube buried 100 meters deep. Almost everyone agrees that it probably wouldn't be a good idea, although they don't know what the exact outcome would be. Some people think of the energy of a moving train or plane focused on a brush about a millimeter in diameter, and imagine that it could make a clean hole. Others believe that the cloud of particles accompanying the protons would irradiate the entire body of the unwary, leaving him for dead in the tunnel of the facility. One last thinks that this … wouldn't do much.
Watch the video :Particle accelerator: can it create black holes?
No one will try the experience
This article is for subscribers only. You have 85% left to discover.
Subscribe: 1 € the first month
Can be canceled at any time
Already subscribed? Log in
.