The Middle East, crossroads of prehistoric humanities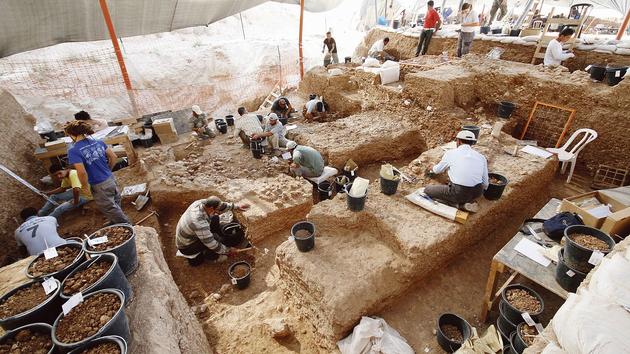 DECRYPTION – The recent discovery in Israel of an individual between 120,000 and 140,000 years old belonging to a still unknown group, suggests that this area was frequented by the different human groups that populated the earth before the advent of the Homo Sapiens.
Several tens of thousands of years ago, several humanities populated the earth. One of them, ours, Homo sapiens , ended up supplanting the others. But before that, over 50,000 years ago, the world was split between three main groups.
Neanderthals occupied Europe. Further east, in Asia, the Denisovans evolved, whose name comes from the Denisova cave in Siberia, where their first remains were found. Our ancestors Homo sapiens they lived in Africa and had already dispersed in Asia and as far as Australia. At the borders of these worlds, these groups could meet, and sites in the Middle East attest to this. Two articles published in the journal Science (June 24, 2021) shed new light on the proximity between these human groups in a very small geographical area which today corresponds to Israeli territory.
Read also :China claims discovery of new human species
The first describes the fossil remains of an individual between 120,000 and 140,000 years old unearthed at Nesher Ramla
This article is for subscribers only. You have 75% left to discover.
Pushing back the limits of science is also freedom.
Continue reading your article for € 1 the first month
Already subscribed? Log in
.