The mystery of the Tarim mummies partly solved with DNA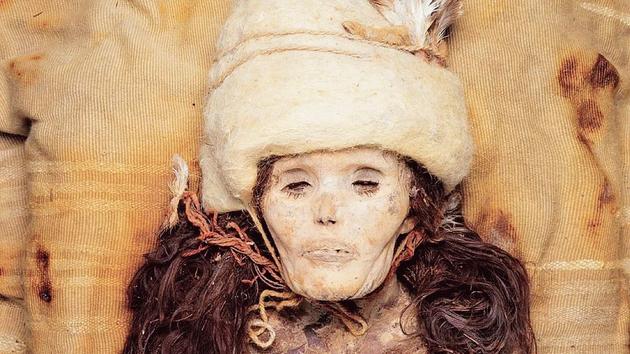 Long attributed to Europeans, these ancient remains discovered in China belonged to a genetically isolated Asian group.
Who are these mysterious people who left hundreds of mummies in the Tarim basin, on the edge of the Gobi desert and Kyrgyzstan, several thousand years ago? More than 500 tombs, dated between 4000 and 2200 years BC, were indeed discovered during the XXe century in the province of Xinjiang, current territory of the Uighurs, in the extreme northwest of China.
It was between 1898 and 1934 that the Swedish explorers Sven Hedin and Folke Bergman were the first to report the presence of these remains, which spread over a vast area several hundred kilometers in diameter. Spectacular, lost between sand dunes, the main site of the "Thousand Mummies" was only discovered in 2003 by a researcher from the Xinjiang Institute of Archeology, Idriss Abdurusul.
Western ancestry
The analysis of the genome of 13 of these mummies spread over several sites spaced several hundred kilometers apart is published this week in the journal Nature and provides complete details
.