The Nobel Prize for Medicine rewards discoveries linked to the sense of touch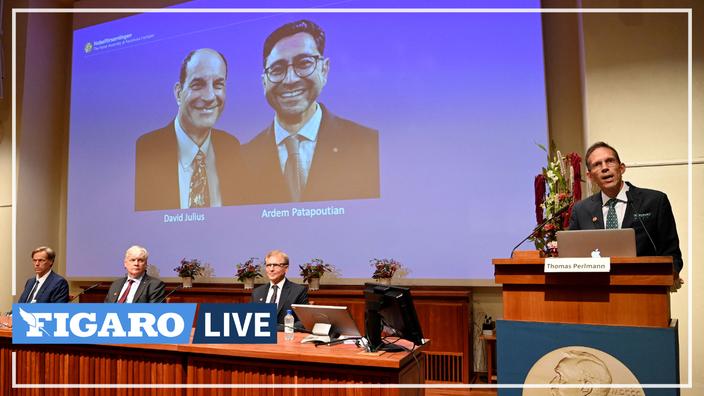 Two Americans have found how we feel about contact or hot and cold.
This year, the members of the Nobel jury rewarded very basic research, but one of which we are all likely to feel the very concrete applications one day. How is our body able to perceive hot, cold or touch? A question that opens the door to many therapeutic approaches, especially against pain. The two winners of the 2021 Nobel Prize in physiology or medicine are two Californians, David Julius, 65, and Ardem Patapoutian, 53, born in Lebanon and of Armenian origin.
Read alsoWhy did Alfred Nobel, the inventor of dynamite, create a peace prize?
Before their work, the sensors of some of our senses such as vision, smell, taste or hearing were known. But how the skin reacts to various temperatures or a mechanical impulse was more mysterious. We knew how information was transmitted to the brain, through specific nerves, but not how physical stimuli were transformed into biological signals in the skin.
"A high risk project"
For warmth, to
This article is for subscribers only. You have 81% left to discover.
Pushing back the limits of science is also freedom.
Continue reading your article for € 1 the first month
Already subscribed? Log in
.