The "One Health" approach to better control zoonotic infections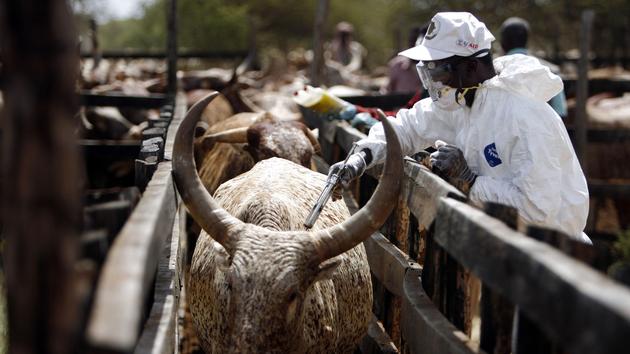 GRANDSTAND – Our epidemiological and modeling work carried out for several years on Rift Valley fever (RVF) on the island of Mayotte illustrates the added value of a joint animal health-human health strategy.
Raphaëlle Métras is a researcher at Inserm in epidemiology and modeling of infectious diseases, a veterinarian by training and specialist in zoonoses, Pierre-Louis Institute of Epidemiology and Public Health.
While most emerging diseases are zoonoses (infectious diseases transmitted from animals to humans) and current environmental challenges make contact between animals and humans more likely, approaches integrating animal, human and environmental are necessary to prevent, detect, and limit the impact of future (re)emergences. This is one of the visions of the "One Health" approach, which has been talked about a lot in recent years. But concretely, how to implement it? What challenges do researchers face?
Read alsoPandemics: "We must decompartmentalize human health and animal health"
First, it is important to distinguish between zoonotic pathogens that allow transmission between people and those that do not or very…
.