The origin of the domestication of the horse finally discovered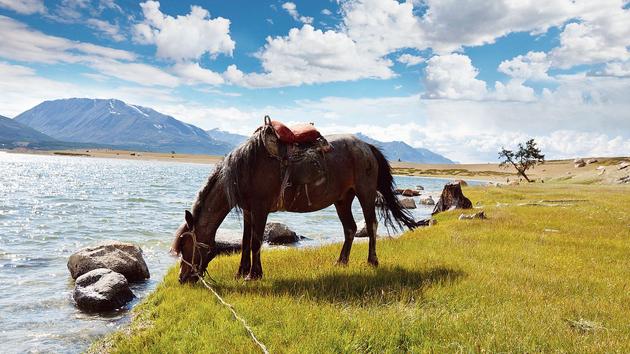 DECRYPTION – To understand how the ancestors of all current horses were tamed, scientists sequenced the DNA of 273 horses native to the Iberian Peninsula, Anatolia, the steppes of Western Eurasia and Central Asia.
What do Albe, the white steed of Henri IV, the one against which Richard III was ready to abandon his kingdom, and Bucephalus, the mount of Alexander the Great have in common? They both come from one and the same lineage; domesticated 4200 years ago in the northern Caucasus. A line that has supplanted all other horses in less than 1000 years, reports a study bringing together 167 signatories around the world (Nature , October 21, 2021). The 167 scientists who signed this publication retrace the genetic history of the species and go back for the first time to the origin of its domestication.
Read alsoHorses buried standing with their chariot 2,300 years ago in Bulgaria
"With this post, we finally put an end to the mystery that surrounded the origin of horses, explains Ludovic Orlando, paleogeneticist at Paul-Sabatier University in Toulouse and first author of this publication. Many regions were applying for this role as the cradle of the domestic horse. At first, scientific work tried to study them
This article is for subscribers only. You have 83% left to discover.
Pushing back the limits of science is also freedom.
Continue reading your article for € 1 the first month
Already subscribed? Log in
.