The path to more intensive agriculture to better protect biodiversity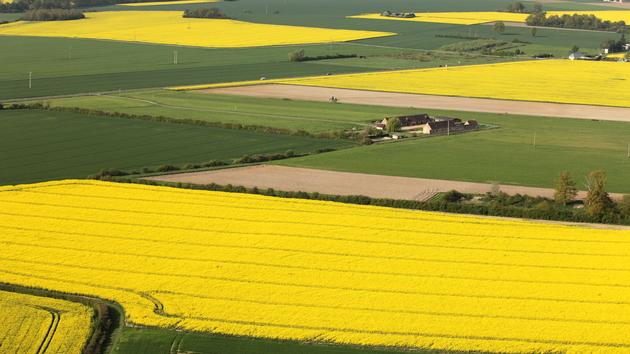 Increasing yields and reducing the area of ​​cultivated areas could limit the impact on living organisms.
How to feed 10 billion human beings while preserving as much as possible life on Earth? The balanced use of land, in an increasingly exploited world, will be one of the challenges of the century. The question is already giving rise to heated debates among scientists. Some advocate a diversified agriculture without pesticides or synthetic fertilizers, more respectful of the soil and biodiversity, but occupying more space to compensate for its lower productivity. Others plead for an intensive model of agriculture, therefore less sustainable but more concentrated, in order to allow a part of the planet to be sealed off.
Read alsoThe renewal of generations, an existential challenge for French agriculture
An analysis published on October 5 in the Journal of Zoology brings arguments to the latter. Andrew Balmford, ecologist at the University of Cambridge (UK), reviewed a series of scientific studies covering 2,500 species of vertebrates, plants and insects around the world. He concludes that "Most of them decline in the event of exploitation
This article is for subscribers only. You have 79% left to discover.
Pushing back the limits of science is also freedom.
Continue reading your article for € 1 the first month
Already subscribed? Log in
.