The public hospital on a drip of interim doctors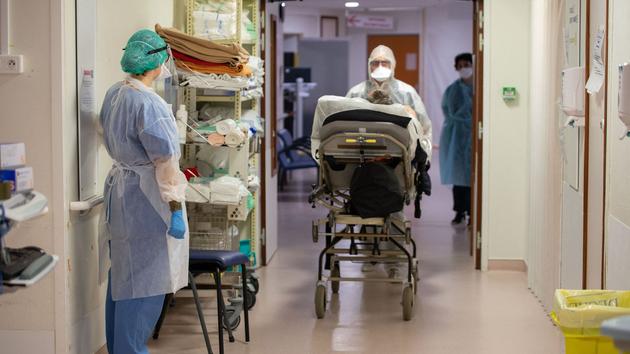 INVESTIGATION – In a France which struggles with its medical deserts, hospitals are spending fortunes to pay non-tenured practitioners in order to fulfill their schedules. A damaging situation for the organization of services and the quality of care, but inextricable as the caregivers lack…
"The bids go up… 1000 euros per night or day instead of 1000 to 1200 euros for 24 hours. The magic of the end of the year celebrations!", breathes Émilie, an emergency doctor, seeing the announcements from a temporary medical agency received in her mailbox a few days before New Year's Eve. To hope to have an emergency doctor on the night of December 31, the Villeneuve- sur-Lot (Lot-et-Garonne) has doubled the salary usually offered to temporary workers. At the Castres-Mazamet Hospital Center, we were ready to pay up to 2400 euros to pay for 24-hour emergency care. That is about half the net monthly salary of a full-time hospital practitioner after ten years of service.
Read alsoFrance still sick from its medical deserts
Everywhere in France, hospitals are forced to offer exorbitant sums in order to have enough doctors and nurses to assume their mission: the continuity of care. And if the end of year celebrations exacerbate the phenomenon, it is not circumscribed…
.