The rotary farms of the future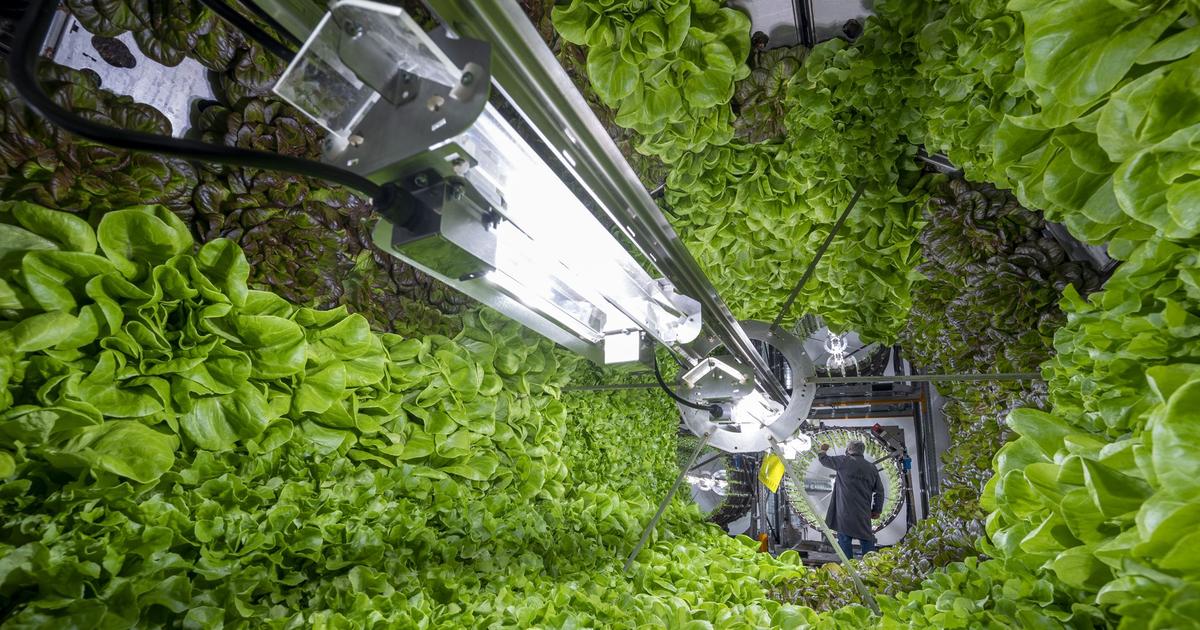 REPORT – The French company Futura Gaïa has just created the first vertical farms turning basil, salads and strawberries in circles. In a booming market and faced with the development of urbanization, these high-tech enthusiasts invented rotating geoponics.
Fixed right in the hole dedicated to it, the basil plant has grown well. Good light in the middle of the season, warm and slightly humid weather, everything was perfect for its leaves to unfold in a bright green, giving off a heady smell. On the Futura Gaïa farm in Tarascon (Bouches-du-Rhône), farm workers are preparing for the harvest. But no humans near the basilisk. It is an optical beam that rises to 3 meters in height to scan the barcode of the wheel on which our plant is located, upside down.
Read alsoAgriculture: vertical farms are gaining height in France
Futura Gaïa is indeed a farm, but a vertical farm. The company grows salads, herbs, strawberries or cabbage in layers, in a closed and controlled environment. High technology now makes it possible to create all the conditions for production all year round, by optimizing a reduced floor area.
The concept of vertical farms was developed in the early 2000s by researcher Dickson Despommiers who made his students work…
.