The Russians have installed a giant telescope at the bottom of Lake Baikal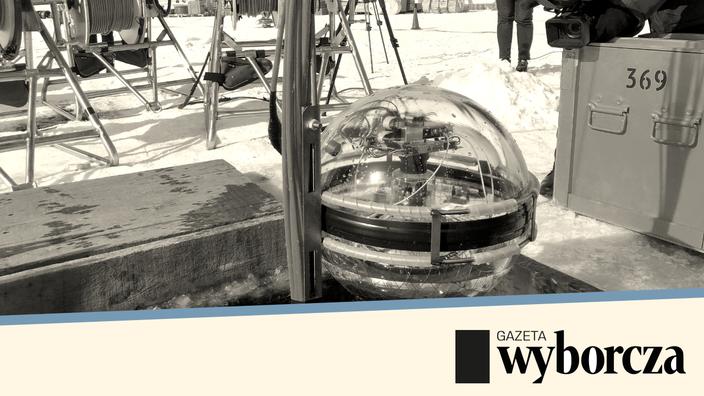 SEEN FROM ELSEWHERE – Russian scientists have deployed one of the world's largest underwater space telescopes. Immersed in the depths of Lake Baikal, it will allow us to observe the Universe at its heart. Polish scientists are also taking part in this project.
By Piotr Cieśliński (Gazeta Wyborcza)
Baikal is the oldest and deepest of our lakes and, in area, the second in Asia and the seventh in the world. Its clear waters provide the ideal conditions for submerging an exceptional underwater telescope intended to observe neutrinos, some of the most elusive and mysterious elementary particles that we know of.
Read also :Lake Baikal, symbol of the Russian ecological disaster
Neutrinos are emitted by nuclear reactions – mainly in stars or during cosmic cataclysms in which the nuclei of atoms disintegrate. Once generated, neutrinos are very difficult to immobilize. They have no electric charge and have almost zero mass. Matter is therefore not an obstacle for them – the stars, planets, galaxies, the Earth and our bodies are transparent to them. In Stanislas Lem's novel The voice of the master, eccentric scientist has claimed for years to have discovered a signal encoded in neutrino noise
This article is for subscribers only. You have 83% left to discover.
Subscribe: 1 € the first month
Cancellable at any time
Already subscribed? Log in
.