The time of menopause will be happy, spend love on yourself like this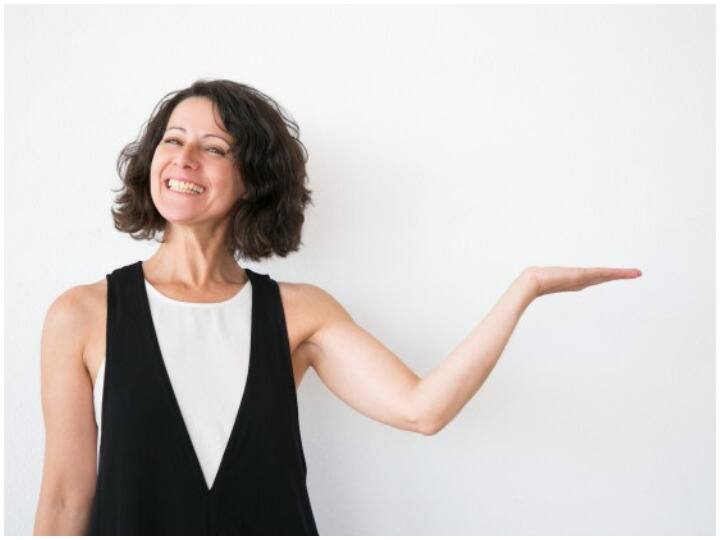 Happy Menopause: Menopause is a condition in women's life, when they have to face many types of mental, emotional and physical problems. Their direct effect is visible on the beauty of women and old age starts appearing on the skin.
Hormonal imbalance badly spoils mental health. Due to this the mind remains upset and sad. Along with this, the effect of increasing age on the skin also starts troubling women. Due to this menopause becomes more painful for them.
However, along with all this, women also suffer from the problem of fatigue, weakness, body ache, heaviness in the head, etc. These symptoms are different in every woman. Let us tell you that the state of menopause occurs after the age of 45 and between the age of 55 years. At this time most women start feeling themselves emotionally lonely and weak. That's why they need more love with family.
Take care of your beauty like this
During menopause, that is, between the ages of 45 and 55, most women start having many problems like dryness in the skin, freckles, wrinkles, dullness of the skin, looseness in the skin. The tips being told here will be of great help to you in avoiding them.
focus on diet
During menopause, you need to pay the most attention to your diet. Because if the diet is right, then physical and mental problems will not bother you much. Also, the effect of age will not dominate the skin.
You should eat 4 walnuts and at least 20 almonds every day. These almonds should be kept soaked in water for overnight. You must drink a glass of milk twice a day. If it is not possible to drink milk, then definitely eat a big bowl of curd during the day.
Eat green vegetables, at least one fruit daily and lentils in food twice a day. These methods will fulfill the nutritional deficiency in your body. The effect of eating them will be clearly visible on your skin too.
skin care related
For skin care, you must apply moisturizer twice a day. Once in the morning and once at night before sleeping.
Make sure to apply face pack 3 days a week. Apply whatever face pack suits you. Also, apply honey on the skin twice a week for 10-10 minutes. It makes up for the lack of hydration.
Incorporate scrubbing into your skin care regimen. Because by removing the dead cells deposited on the skin, the skin looks more youthful and beautiful.
Read also: From Aishwarya Rai Bachchan to Bhagyashree, Bollywood actresses apply curd on the face with this method
Read also: Big advantage of small recipe, if you apply milk on the skin, you will get hundreds of benefits

,