The turtles of Jesolo: "We have never seen such a northern outbreak"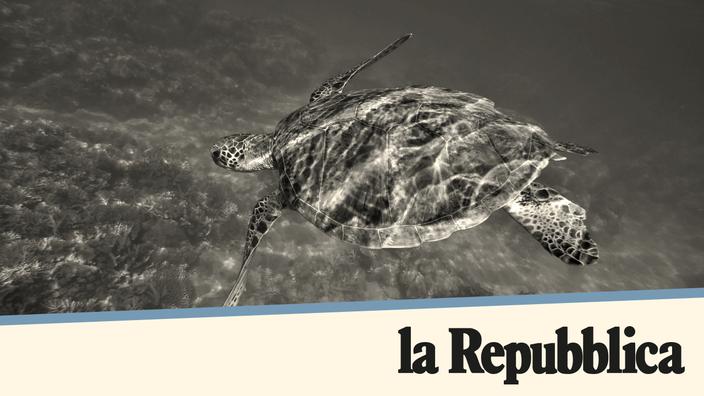 SEEN FROM ELSEWHERE – This is the first time that loggerhead turtles have laid eggs at this latitude.
By Enrico Ferro, La Repubblica
Nine small loggerhead turtles recently spawned on a beach in Veneto – and it is hoped there will be more soon, as there are 82 eggs. In Jesolo, the hatching process has just started, after two and a half months of waiting. On Wednesday evening, the first little ones were able to be immortalized as they started their race towards the sea. They weigh between 14 and 15 grams and are barely bigger than a credit card. From a scientific point of view, this is an exceptional phenomenon, given the latitudes.
"It is the northernmost nest in the world, it is a truly unique geographical situation", explains Sandro Mazzariol, 45, professor of veterinary pathology at the University of Padua and coordinator of CERT (Cetacean strandings Emergency Response Team). A scientific phenomenon which could not have been successful without social mobilization. Indeed, since July 9, about fifty volunteers
This article is for subscribers only. You have 73% left to discover.
Pushing back the limits of science is also freedom.
Continue reading your article for € 1 the first month
Already subscribed? Log in
.