The Webb telescope, a high-risk launch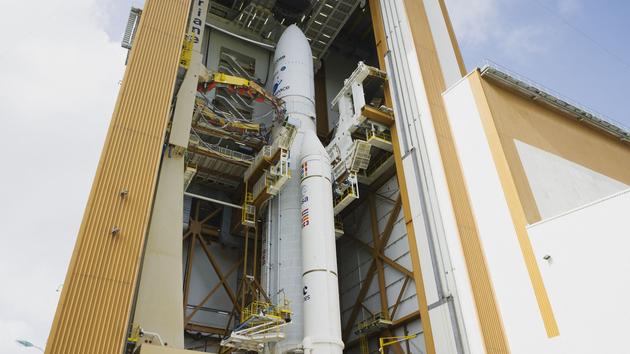 STORY – A European Ariane 5 rocket is due to take the most expensive observatory ever built on Saturday, with $ 10 billion spent on NASA alone.
"And here is the work of art!" Daniel de Chambure, Ariane 5 manager at the European Space Agency (ESA) is all smiles this Thursday morning at the Guyanese Space Center (CSG), in Kourou. The gigantic 60-meter-high metal curtain of the launcher's final assembly building has just been raised.
At the top of the European rocket, the James Webb Space Telescope (JWST), a $ 12 billion technological gem, the result of a collaboration between the American (NASA), European (ESA) and Canadian (ASC) agencies. While it has been raining almost continuously for two days in Kourou, the clouds then split, letting a dazzling sun shine through.
A revolutionary observatory
After a series of postponements which saw the take-off date slide from December 18 to 25, would this finally be a good omen? Everyone hopes so here. Beatriz Romero, JWST project manager at Arianespace, is very moved. "I've been working on it for fourteen years, it's necessarily a bit special. It's historic. " Take off …
.