The Webb telescope, more than 30 years of twists and turns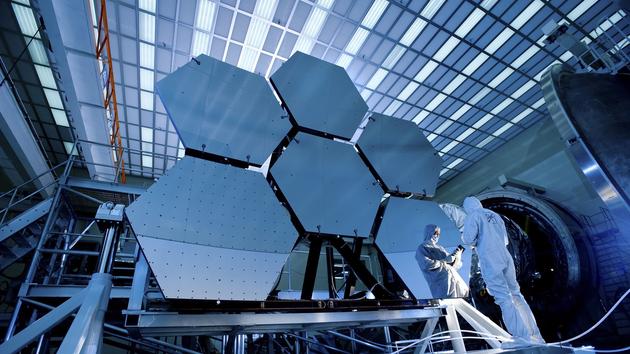 STORY – The first milestones for the James Webb Space Telescope (JWST) were laid just before Hubble launched in 1990.
Astronomer Riccardo Giacconi was not just a great visionary. He was also very far-sighted. The founder of the Space Telescope Science Institute (STScI), responsible for 30 years of operating the Hubble Space Telescope, knew that developing a new observatory takes time. In 1989, a year before the launch of Hubble, he organized a workshop in charge of preparing the sequel, then scheduled for 2005. A scientific objective emerges: to try to flush out the first glimmers of the Universe.
To detect these first galaxies, the community identifies a need: a space telescope 8 meters in diameter – the size necessary to see very fine objects – observing in the infrared (the more distant the objects, the faster they move away from us and the more their light is shifted towards the red, to the point of leaving the visible spectrum).
Read alsoLittle fright before the launch of the Webb telescope
If this marks a posteriori the birth certificate of the James Webb Space Telescope (JWST or Webb), the project remains …
.