These 3 Raja Yogas being made on Holi, what will be the effect on the zodiac signs, will it be auspicious or will increase worries, know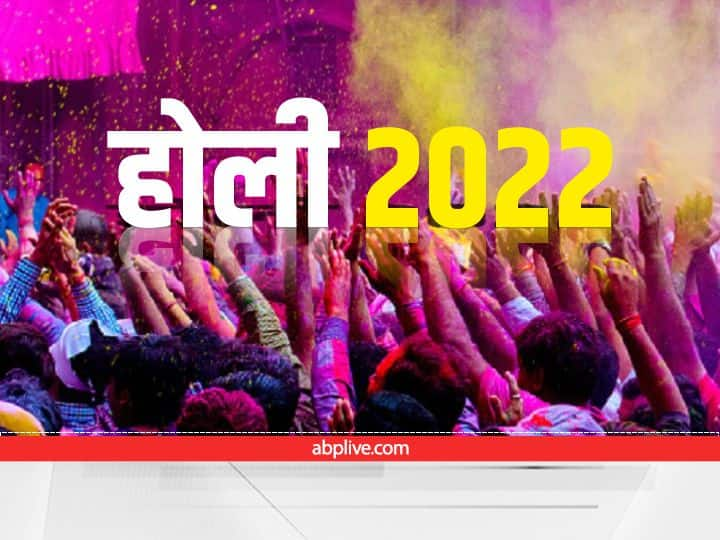 According to the Hindi calendar, a new month is starting on March 18, 2022. And the festival of Holi is celebrated on the Pratipada date of Krishna Paksha of Chaitra month. On this day all people hug each other and apply color and gulal. This time Holi will be celebrated on March 18. According to astrologers, Gajakesari Yoga is being made on Holi due to the Sun and Moon being in the center of each other. At the same time, this time Kedar Yoga and Senior Yoga are also being formed.
These 3 auspicious yogas being made on Holi are going to be special for the people of some zodiac. Let us know that on the day of Holi, these three yogas are going to prove to be auspicious for the people of which zodiac sign.
Aries: These yogas are going to prove to be auspicious for Aries. Luck will remain strong during this period and chances of progress in the field will increase. Relations with spouse will become sweet. At the same time, the father may have a problem.
Taurus The people of Taurus zodiac need special care regarding their health. Take some care while eating outside. You can get the benefit of old investment. At the same time, this yoga is going to be special for the life partner.
Gemini: This period can be auspicious for unmarried people. There can be talk of marriage or it is a good yoga to propose someone. At the same time, avoid arguing with married spouse. Mother's health may deteriorate. At the same time, due to the effect of this yoga, you will get special respect in the field.
Cancer: The people of Cancer zodiac will get benefit from brother and sister, due to this the mind will be happy. Short journeys can be made. This is the best time for investment.
Leo: The people of Leo zodiac will get prestige in the society. At the same time, there can be profit from any old investment. Apart from this, some good news can be received from the in-laws' side. Health will be good but still take care of food and drink.
Virgo (Virgo): Old enemies will try to cause harm. Keep anger under control. Otherwise the problem may increase. This yoga is also not auspicious for children, avoid any journey.
Libra: This time can be full of difficulties for the people of Libra zodiac. There can be a tense situation with the spouse. At the same time, this yoga will be auspicious for the child. There can be special money-benefit from someone close.
Scorpio: See the enemies becoming more active in the field due to the effect of yoga. There can be special benefits from the mother. There can be an atmosphere of happiness by getting good news in the family.
Sagittarius (Sagittarius): Health can be bad due to overeating. There is a possibility of getting a gift from the father. The decision taken in this yoga will give monetary benefits in future.
Capricorn: Blood pressure will remain high and heart-related problems may have to be faced. Love relations will be more intense. Be careful while traveling there is a possibility of accident.
Aquarius (Aquarius): On this day, you will spend time with your family by staying at home. There is a special possibility of getting property in inheritance. Old quarrels will end and prestige in the family will increase.
Pisces: There can be profit from the government or government person. Under the influence of these yogas, you will get freedom from any chronic disease. You can get some good news. Be careful about mother's health.
Disclaimer: The information provided here is based on assumptions and information only. It is important to mention here that ABPLive.com does not endorse any kind of belief, information. Before applying any information or assumption, consult the concerned expert.
These measures related to sugar change the fate of a person, as soon as they do, the inflow of money increases.
To make married life happy, take these measures today, problems of married life will be removed
,