These pathogenic bacteria with various modes of action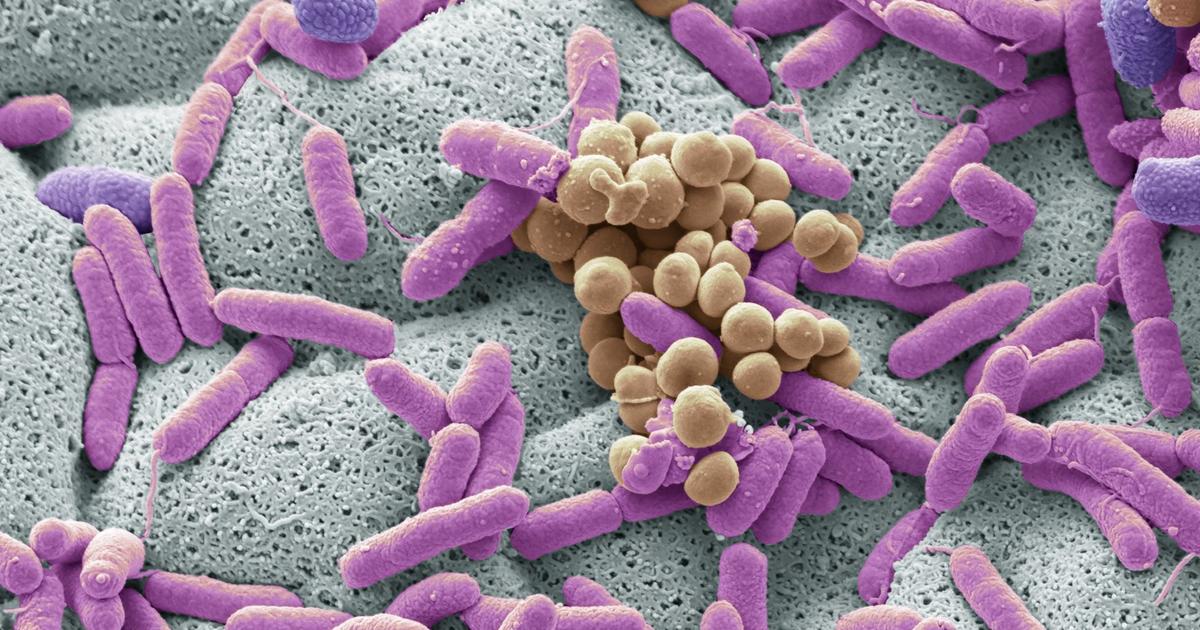 DECRYPTION – Escherichia coli colonizes us all at birth and is absolutely not dangerous.
Escherichia coliSalmonella and Listeria. These three bacteria are at the heart of the news, following several infectious events. However, the human body has more bacteria than cells, and most of them are not only harmless, but also essential for the proper functioning of the body. "Most pathogenic bacteria like salmonella or shigatoxin-producing E. coli (those implicated in cases related to Kinder and Buitoni pizzas, Ed) come from animalsexplains François-Xavier Weill, professor at the National Reference Center Escherichia coli, shigella and Salmonellaat the Pasteur Institute. They develop in the digestive system and can be transmitted either by direct contact or through food.
Read alsoHow to improve our health thanks to bacteria?
Bacteria are single-celled organisms that mostly live in symbiosis with other living beings. Without them, it would be impossible, for example, to digest our food efficiently.
.