These symptoms are visible even after recovery from corona, so may be the effect of long covid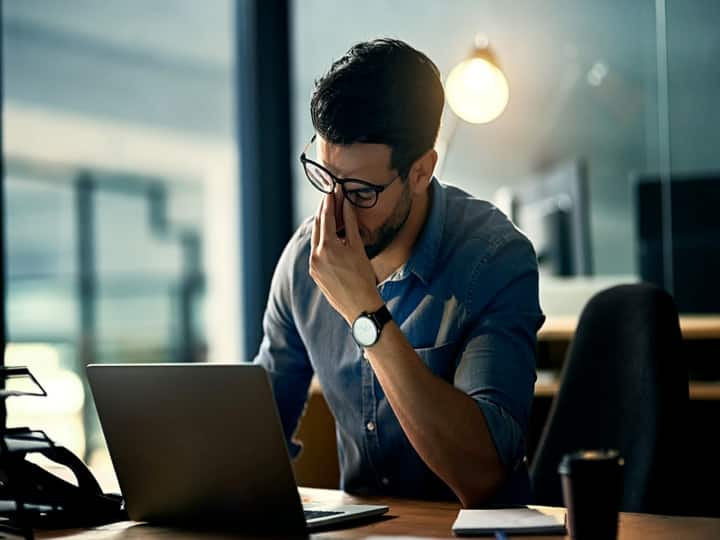 Long Covid Symptoms: Patients infected with corona virus are facing many problems for a long time after recovery. Fatigue, weakness, headache, back pain and shortness of breath. If you see any of these symptoms, then you may have Long Covid. Even after the report of Kovid comes negative, the patient may have Acute Post-Covid Syndrome, which is also called Long Covid. However, its effect depends on how much corona virus has attacked your body. If you have been severely infected with Corona, then you are more likely to get Long Covid. Let us know what is Long Covid and what are its symptoms?
What is Long Covid?
Even after the report of Kovid in a patient is negative, if the patient is not healthy and does not have mild cough, headache and body pain, fatigue, difficulty in breathing or taste and smell, then understand that the aftereffects of corona virus in the body. are left and it is called Long Covid. In this situation, symptoms persist even after a patient comes out of the grip of the virus and negative results. People who are sick for a long time due to Long Covid experience many problems and if these symptoms persist for a long time, it also affects the lungs, heart, kidney or brain. Even after the corona is cured, if you see these symptoms in your body, then consult a doctor.
Also read: Covid-19: Even a drop of water coming out of the nose is enough to infect Kovid, research came to the fore
1- Remaining cough-cold- After the corona is cured, many times cold and cough persist for 1 month. Especially not a cold, but cough bothers me for months. If you have a cough even after a month after the Kovid report comes negative, then you have Long Covid i.e. the effect of the virus is left in the body. So don't ignore cough
2- Headache and fatigue- Headache and body fatigue persist during corona virus infection. But many times the patient feels headache or body aches and fatigue even after several weeks after the corona report comes negative. Actually, during this time the body is preparing antibodies to fight the virus, due to which one feels tired. This virus damages the muscle fiber, which causes pain in the body.
3- Difficulty in breathing- Shortness of breath is the most common symptom of corona. Although this problem also ends when the effect of Kovid virus is over, but in Long Covid this problem persists and the patient has trouble breathing for several weeks. According to doctors, patients already suffering from respiratory problems may have trouble breathing or those whose lungs are attacked by this disease can also have this problem.
4- Loss of taste and smell- Loss of taste and no smell is a common symptom during covid, but even after covid is cured, these symptoms can persist for several months. In this case you can consult a doctor.
5- Loss of appetite or diarrhea- After corona, many patients are facing stomach related problems. Diarrhea is the most common in this. Some people may have diarrhea or digestion problems even after several weeks of recovery. Apart from this, appetite is also decreasing. These can be symptoms of long covid.
Disclaimer: ABP News does not confirm the methods, methods and claims mentioned in this article. Take these only as suggestions. Before following any such treatment/medication/diet, consult a doctor.
Check out below Health Tools-
Calculate Your Body Mass Index ( BMI )
Calculate The Age Through Age Calculator
,