This is how you can regain body strength after coronavirus, know tips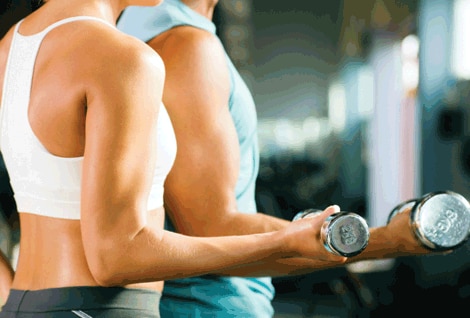 Kovid-19 has disrupted the lives of millions of people, as well as their health and fitness. Although some people have managed to defeat this deadly virus, but many people are still fighting the war with this deadly disease. After experiencing this infection, in addition to experiencing physical and mental pain, patients also struggle a lot to get energy and strength. Over time, it has also become clear that recovery of muscle after COVID-19 is very important. After Kovid-19, we are giving you some tips for how to achieve your strength.
Physical activity is very important
Kovid-19 causes fatigue and prolonged inactivity. Apart from this, due to Kovid-19, the strength of muscles and overall energy of the body is greatly affected. It also alters metabolism, immunity, and internal organ function of the body. For this reason, physical activity becomes one of the most important aspects during the recovery process. Do not stress yourself at all, but try and move as much as you can, because it will help your body to return to its normal form.
Do resistance-based exercises
If you are thinking to strengthen your core strength and muscles, then focus on resistance based exercise. This will not only be a challenge for your body, but it will also help in regaining the strength of your muscles. Put more emphasis on the muscles of your legs and thighs, because during the illness the muscles of the feet and thighs are the most affected.
Include Protein in Your Diet
There is loss of appetite due to coronovirus infection, many important nutrients are lost in this process. Therefore, protein is extremely important for building strong and stable muscles. Including protein in the diet brings back the lost energy of your body and also helps in the production of antibodies and immune cells. By taking protein diet, in a way, the body gets rejuvenated and it also gives the body the power to complete the tasks of the day.
Vitamins and minerals are very important for recovery
Various vitamins, minerals play an important role for muscle strengthening. It is also an extremely important aspect of the immune system. Therefore, many nutritionists also say that a person recovering from Kovid-19 disease should include food in his diet which is full of vitamins and minerals.
read this also
How romantic, caring and cute is your partner? Learn with the first letter of the name
Health Tips: Consumption of fruits increases your weight? If you are underweight then definitely eat these 5 fruits
.