This is Nushrat Bharucha's diet plan, thus keeping herself fit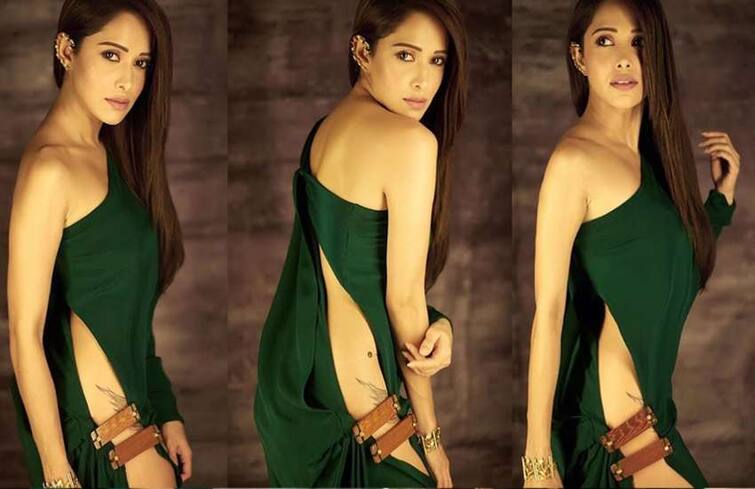 Diet Plan- Bollywood actress Nusrat Bharucha started her film career with the film 'Pyaar Ka Panchanama'. After this, in many films Nusrat has attracted the attention of people with his acting. Nusrat is also very careful about his fitness. She does a lot of workouts and diet. What you eat and how much workouts you do throughout the day, it greatly affects your health and fitness. Nusrat has shared his diet plan, in which he has shared his entire routine. Know their fitness secret …
Start of the day- At the beginning of her day, actress Nusrat Bharucha drank in hot water by adding apple side vinegar. If it is not there, then she drinks hot water and lemon or hot water by adding collagen.
According to celebrity nutritionist Nikhil Vats, 'Nusrat Bharucha's diet is largely a balance diet, which is capable of giving the body the right amount of protein, fat and carbohydrates. Waking up in the morning mixed with apple side vinegar water and drinking it provides a lot of help to drop your insulin level. Apart from this, it helps a lot in balancing the pH level of our digestion system. People who have acidity problems, they should definitely drink Apple Side Vinegar this morning.
Breakfast- For breakfast, Nusrat drinks smoothies made with fruits, oats and almond milk or prefers to eat homemade upanas or idlis. Nusrat loves his mother's handmade upma.
Morning Snack The morning snack consists of crackers, seed crackers, avocado mash sandwich with brown bread or crackers with hummus and salsa. Apart from this, they also like protein cookies.
Lunch- At lunch, Nusrat eats a multigrain roti made of flour or ragi and millet bread. In the mine, she eats a vegetable made of mother's hand, a bowl of lentils and cucumber, carrots, tomato salad.
Beverage – Nusrat likes juice a lot. She drinks all types of juices, in which she also takes mixed fruits juice and green vegetable juice.
Dinner- Nusrat has left Nonvez recently. Now she only takes vegetarian food. At dinner she eats tofu or paneer salad. In which she prepares it with mushrooms, bok choy and broccoli. Apart from this, Green Capsicum, Yellow Capsicum and Green Vegetable make salad. Bread, lentils or rice are not eaten during the night.
According to celebrity nutritionist Nikhil Vats, 'If you want to lose weight, then you should eat paneer or tofu at night. Carbs work to trigger your fat burning hormone. Which is insulin. Vegetable soup must be included in your diet. You get all the vitamins, minerals, and many diseases like diabetes, blood pressure and cholesterol are also controlled from this vegetable.
sweet- Nusrat likes all kinds of sweets. But they always like cheese cake, brownies.
Munching Food Nusrat carries roasted dryfruits for munching with her. Whenever they feel hungry, they eat dry fruits. It also reduces hunger and dry fruits are also very good for health. Apart from this, he also likes protein bars and cookies.
read this also: Actress Bhagya Shri shares tips to reduce stress in Covid-19 Isolation
Check out below Health Tools-
Calculate Your Body Mass Index (BMI)
Calculate The Age Through Age Calculator
.