To get glowing skin, do body gold polishing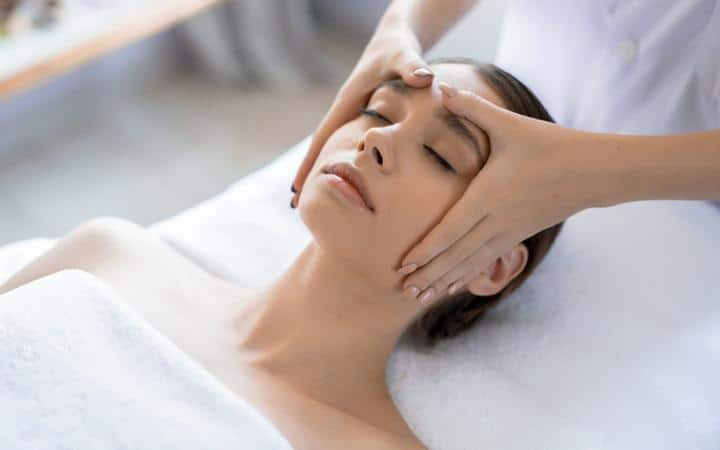 Everyone wants to look beautiful when the wedding is approaching and for this, many types of beauty treatments are also done. In such a situation, many pre-bridal treatments have been told for the skin. One of these is body polishing. You can get this treatment by going to any good beauty salon, but if you do not want to go out and get it done, then you can do it comfortably at home. To do this, all the ingredients are present in your kitchen, as well as if you use this gold body polish daily, then your skin will be deep clean as well as glowing.
Materials for Gold Polishing
Besan – 1 tbsp

Turmeric – 1 tsp

Sandalwood powder – 1 tbsp

Multani mitti – 1 tbsp

Orange peel powder – 1 tbsp
method of gold polishing
1- First of all, put all the above mentioned ingredients in a bowl.
2- Now mix this mixture well, keeping in mind that everything gets mixed well in the mixture.
3- Now apply this paste on the face, neck, hands and feet, if you want, you can also apply it on the back and stomach.
4- Then gradually rub this mixture on the face and body. You should clean the body with this mixture for at least 5 minutes and then take a bath with water.
Advantages of Gold Polishing
1- If deep cleaning of the skin is not done, then there is a problem of dead skin cells. You can use body polishing to remove them.
2- No one can change the natural color of your skin, but if you want to enhance it, then use homemade body polishing.
3- Gold body polishing also plays a very good role in making your skin shiny and blemish-free. It also helps in making the skin soft.
4- If you get body polishing done by someone else, then it also gets body massage and blood circulation in the body also gets better, it also brings glow in the skin.
Keeping these things in mind, do body polishing
,