To please Lord Shiva soon, keep Pradosh fast tomorrow, chant the mantra to get rid of debt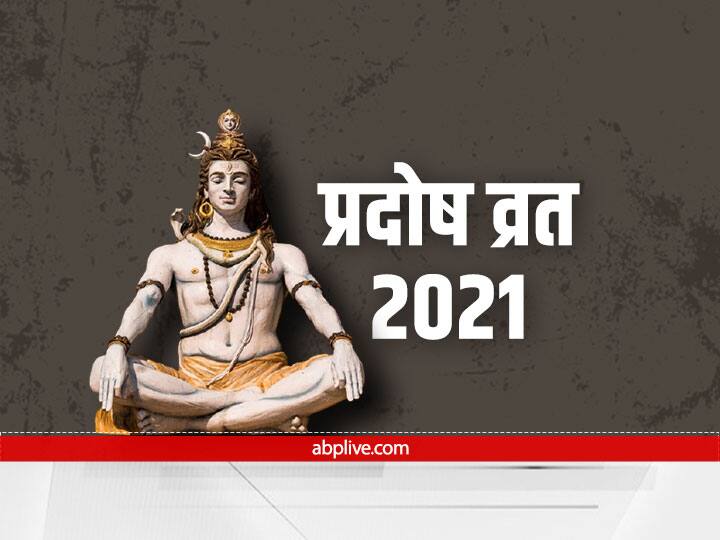 Bhaum Pradosh Vrat 2021: Pradosh fast dedicated to Lord Shiva is observed on Trayodashi of every month. Pradosh Vrat is observed twice in a month. Once during Krishna Paksha and the other during Shukla Paksha. Pradosh fast will be observed on Trayodashi Tithi of Shukla Paksha of Kartik month. This time Pradosh Vrat will be observed on Tuesday, November 16. Being Tuesday, Pradosh Vrat is called Bhaum Pradosh Vrat. On this day, along with the blessings of Lord Shiva, the blessings of Hanuman ji are also received.
If a person is facing financial crisis or is in debt, then he should worship God by observing Bhaum Pradosh fast. Also, some remedies and chanting of mantras can get rid of debt. On this day, worshiping Hanuman ji with Shiva and Mata Parvati and doing remedies gives auspicious results. So let us know which mantras are chanted on the day of Bhaum Pradosh Vrat which are auspicious and fruitful.
Bhaum Pradosh Vrat Shubh Muhurat (Bhaum Pradosh Vrat Shubh Muhurat 2021)
Kartik month Shukla Paksha date starts – 16 November 2021 starting at 10.31 am
Kartik month Shukla Paksha date ends – November 17, 2021 will be at 12.20 pm.
Worship auspicious time- 6:55 pm to 8.57 pm
The worship of Pradosh Vrat is always done during Pradosh Kaal i.e. at sunset.
Bhaum Pradosh Vrat Mantra
1. Om Bhaumay Namah
2. Om Mangalaya Namah
3. Om Bhujay Namah
4. Om Runhattaya Namah
5. Om Bhumiputraya Namah
6. Om Angarkaya Namah
Mangal Grah Stuti Mantra
Dharani Garbh Sambhutam Vidyut Kanti Sampratham.
Kumaram shakti hastam tam mangalam pranamamyaham.
What To Do And Do't On Bhaum Pradosh Vrat
The Trayodashi Tithi falling on Tuesday is called Bhaum Pradosh Vrat. On this day a person should not consume salt and chillies. Doing this gives quick benefits. At the same time, astrologers say that the commander of the planets, Mangaldev, has been considered as a debtor god in the scriptures. Worshiping Bholenath in the evening on this day will soon get rid of debt. On this day more and more mantras of Lord Mahakal should be chanted.
Mantra
Mrityunjaymahadev Trahima Sharanagatam. Janamrityujaravyadhipeedith karmabandhanah.
Pradosh vrat 2021: Bhaum Pradosh fast is on 16th November, know date, importance and worship method
Pradosh Vrat 2021: When is the second Pradosh fast of Kartik month, do these measures to get rid of debt on this day
,