Today's Nakshatra: Today's Nakshatra Revathi and Moon are in Pisces, know today's date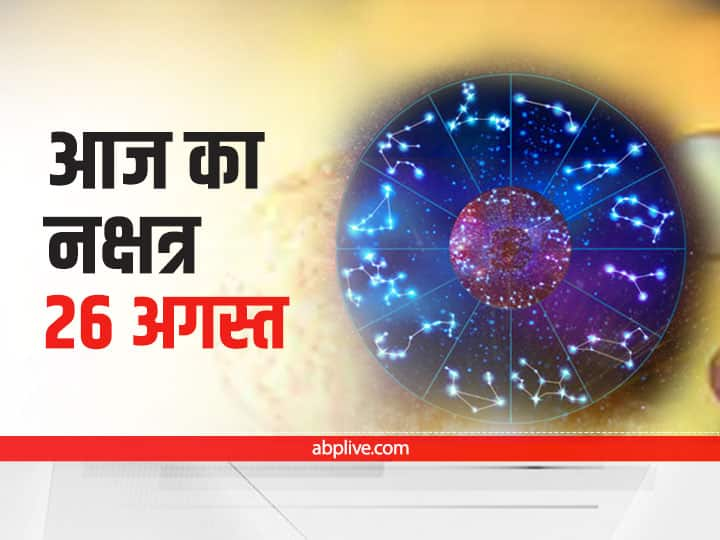 Aaj Ka Nakshatra, Aaj Ki Tithi 26 August 2021, Aaj Ka Panchang: According to the Panchang, 26 August 2021 is an important date on Thursday. This day will be the date of Chaturthi and Nakshatra is Revathi. The transit of Moon will be in Pisces. Today is a special day from the religious point of view.
Today's date (Aaj Ki Tithi)
Thursday is the Chaturthi date of Krishna Paksha of Bhadrapada month according to the Panchang. Which will remain till 05:16 pm today. Chaturthi date is considered best for worshiping Lord Ganesha. Today is Thursday. Worship of Lord Vishnu on Thursday has special significance. Those born on this date are intelligent and get special success in the field of education etc.
Today's Yoga (Aaj Ka Yog)
According to the Panchang, Gand Yoga is formed on 26th August. This yoga is not considered auspicious. It is believed that the work done in this yoga does not bring auspicious results.
Today's Nakshatra
Today's constellation is Revati. Revati Nakshatra is considered special among all Nakshatras. According to astrology, the deity of Revati Nakshatra is Pusha. The zodiac lord of Revathi Nakshatra is Mercury. Mercury's zodiac is changing on 26 August 2021. Mercury will transit in Virgo from this day. The lord of Virgo zodiac is considered to be the planet Mercury. Revati Nakshatra is considered to be the last of the 27 constellations, that is, the 27th Nakshatra. Revati Nakshatra is described as a group of 32 stars. Revati Nakshatra has been kept in the category of auspicious constellations. The people born in Revati Nakshatra get to see the effect of the planet Mercury and the god Jupiter. Such people are scholars. Get immense success in life.
Read also:
Navratri 2021: When is Navratri starting? Know the date and auspicious time of Kalash establishment and Navami
Economic Horoscope August 26: Cancer and Capricorn people should not do this work, know the horoscope from Aries to Pisces
Mercury Transit 2021: Mercury will enter Virgo on August 26, when will Mercury retrograde in September, know date and time
Panchak 2021: Panchak is ending on August 26, when is the next Panchak, know
.