Towards the first launch of Ariane 6 in 2022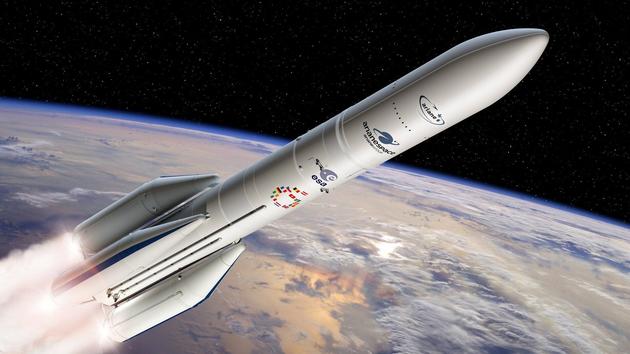 INFOGRAPHICS – A test model is on its way to Kourou to ensure the proper functioning of the launch pad inaugurated this fall. A first rocket could take off before the end of the year.
It is not easy to take the measure of the construction site which brought out of the ground ex nihilo the installations of the future Ariane 6. It is in part linked to the size of the Guiana Space Center (CSG), in Kourou, which s spread over 700 km2 of jungle, seven times the area of ​​Parisintramuros. As large as they are, the several dozen functional buildings of the European spaceport, from which three different rockets (Vega, Soyuz and Ariane 5) are already taking off, seem scattered at the end of endless roads.
It is only when you arrive at the foot of the various Ariane 6 hangars that their monumental character suddenly jumps out. In this case, it is undoubtedly the launching pad inaugurated this fall that is the most spectacular.
Preparatory operations
In its center sits a mobile portico 90 meters high, or two Triumphal Arch. "I am particularly proud of this mobile building which consists of 10,000 IPN beams and weighs 8,400 tonnes, the equivalent of the Eiffel Tower, but on wheels."…
.