Troubled by the problem of white heads on the nose, follow these simple measures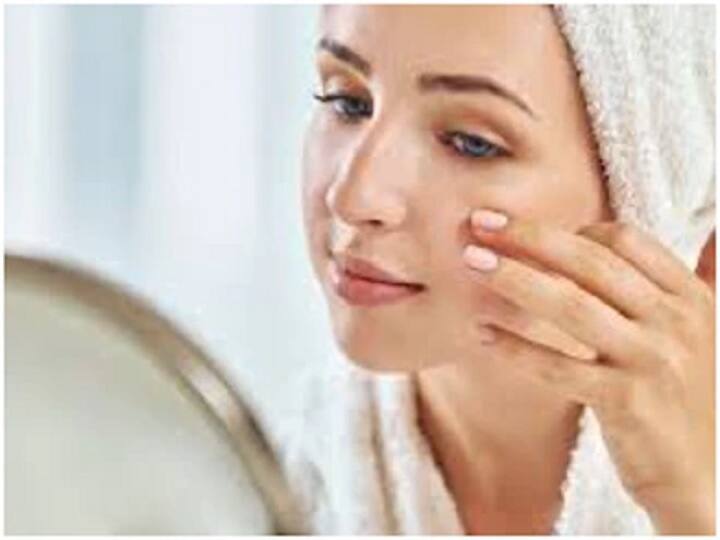 Home Remedies To Remove Whiteheads: Beautiful face is the desire of every woman. To make the skin beautiful, women and girls adopt different types of remedies. In today's time, when the skin is being affected badly due to our lifestyle, poor diet, then the problem of blackheads and white heads has become common nowadays.
Let us tell you that the problem of white heads is seen most in people between the ages of 11 to 25 years. If you are also troubled by the problem of white heads, then we are going to tell you some home remedies, which will end this problem from the root.
Main causes of white heads
Let us tell you that whiteheads are a type of acne. It mostly occurs on the throat, nose, cheeks, forehead and ears. Due to the presence of dead cells and oil on the skin, air does not reach the skin pores and white heads start appearing on the skin. This problem is more common in people with oily skin.
Some home remedies to remove white heads
use tomatoes
Let us tell you that tomatoes are considered very beneficial for the skin. Along with plenty of vitamin C, such nutrition is found in it, which helps in removing many skin problems. To remove white heads, cut a tomato and rub it well on the face. Wash it off thoroughly with water after five minutes.
use yogurt
Curd can also prove to be very helpful in removing white heads from the face. To remove white heads, mix 2 teaspoons of curd in one teaspoon of oatmeal and mix it well. Leave this pack on the face for 10 minutes and then wash the face with a light hand massage.
use multani mitti
You can also use multani mitti to remove white heads from the face. It helps in bringing glow to your skin by removing dead cells. First of all, take almond powder in a bowl and mix glycerin and a spoonful of multani mitti in it. Scrub the face with this and wash the face after 10 minutes. It will help a lot in removing white heads.
read this also-
Do you also re-use the oil left in the pan after frying puri-pakoras, know its disadvantages
Health Tips: What are the essential vitamins, minerals, amino acids and herbal extracts for a healthy body, know their natural sources
.