Try coffee scrub to remove dead cells, face will bloom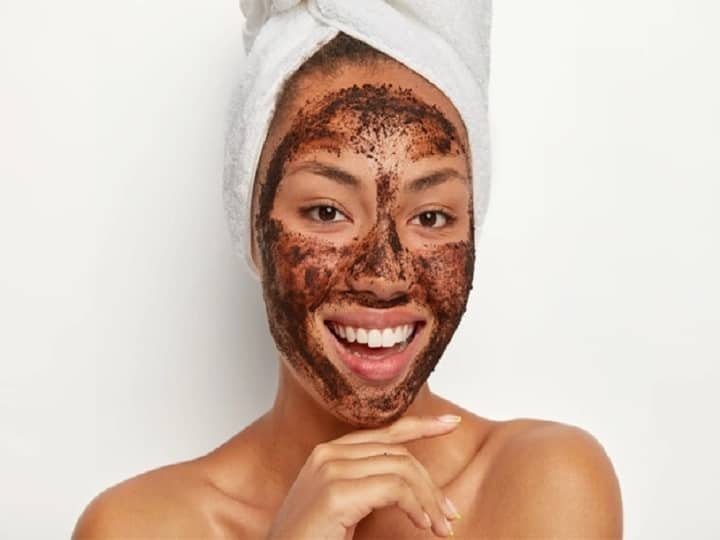 There are many ways to make face scrub from coffee. Just you should know how your skin is and how to use it on your skin. Here we are telling you about 3 homemade face scrubs made from coffee. You can use them according to your need. These homemade scrubs do not harm the skin in any way and are also very easy to use…
1. Coffee Scrub for Oily Skin
You should use curd while making home coffee face scrub for oily skin. Because it removes the accumulated oil in the skin as well as gives it the necessary moisture. If you do not want to use curd, you can also add honey.
tsp coffee powder

1 tsp curd
Prepare a scrub by mixing both and before mixing them, make sure to wash the face. So that you do not have to keep the scrub later and you can use it immediately on the skin. Those with oily skin should not do scrubbing without cleaning it with face wash.
2. Coffee Face Scrub for Dry Skin
tsp coffee powder

1 teaspoon olive oil or coconut oil
Mix both and apply on the skin and massage in circular motion for 3 to 4 minutes. Scrubbing should not be done for more than 4 minutes. After this, wash and clean the face and take 1-2 drops of coconut oil or olive oil and massage your skin with light hands.
Mix skin type
Some part of your face is dry and some part is oily. So you have to take care of both the skin types. You can make coffee face pack with this method…
tsp coffee powder

tsp aloe vera gel

tsp coconut oil
Prepare a scrub by mixing them and after 4 minutes of scrubbing, massage the face with 2 drops of coconut oil lightly. The face will glow and the dead cells will be completely clean.
Read also: Tightness in the face will be visible in just 7 days, apply this ayurvedic paste to remove wrinkles
Read also: People will ask the secret of your increased skin glow, apply curd on the face with this method
,