Two new supercomputers for Météo-France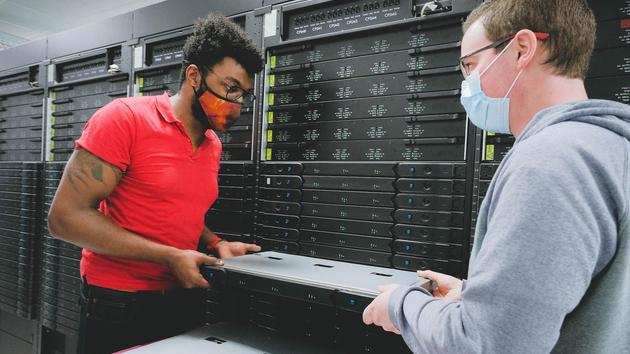 REPORT – Forecasts will be improved and refined for the meteorology and climate of the future.
From our special correspondent in Toulouse.
You just have to stroll around the Météo-France campus, west of Toulouse, to understand that weather forecasting is a strategic discipline. Soldiers in uniform from the Army, Air Force and the French Navy cohabit on campus with meteorologists in more relaxed outfits. It is here that we predict the weather, rains, winds and thunderstorms, that we launch flood or submersion alerts, that we centralize the monitoring of active volcanoes in France and Africa. and that we model the climate for the scientific community. And it is also here that the soldiers carry out the weather forecasts for the armed forces deployed on the various fields of operation. "We are an operator of vital importance", recalls François Lalaurette, director of operations of the public establishment.
Read also :France bets 1.8 billion euros on quantum
For its various missions, Météo-France has just acquired two new supercomputers,
This article is for subscribers only. You have 82% left to discover.
Subscribe: 1 € the first month
Can be canceled at any time
Already subscribed? Log in
.