United Kingdom: a vaccine dam facing the "Omicron tidal wave"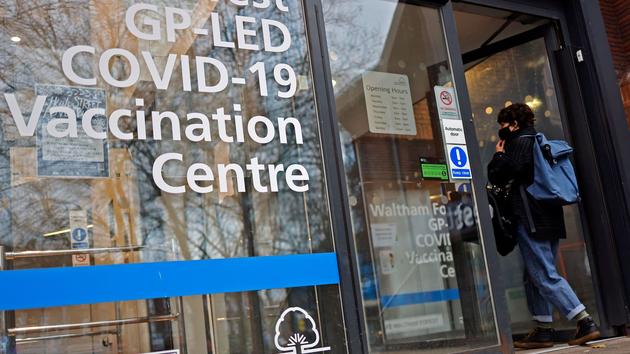 DECRYPTION – To avoid hospital saturation, Boris Johnson is banking on the acceleration of the vaccine booster campaign.
Facing "Omicron tidal wave "Sweeping over the country, Boris Johnson calls for general mobilization. In a televised address, the British Prime Minister launched a new slogan on Sunday evening, "Get Boosted Now", Urging the British to receive their third dose of the vaccine"now".
Read also The Omicron variant sets up in Europe
While visiting a vaccination center in London, "BoJo" announced Monday that the first person infected with Omicron had died. "I think we have to put aside the idea that this is some kind of milder version of the virus, and just look at the rate at which its spread is accelerating through the population.Boris Johnson said. He added that Omicron was now responsible for a number of hospitalizations and that figure would rise with the threat of heavy pressure on NHS (British public health service) hospitals.
Health Minister Sajid Javid confirmed that the Omicron variant "is spreading at a phenomenal rate, something that …
.