United States and Canada: a heat wave probably worsened by climate change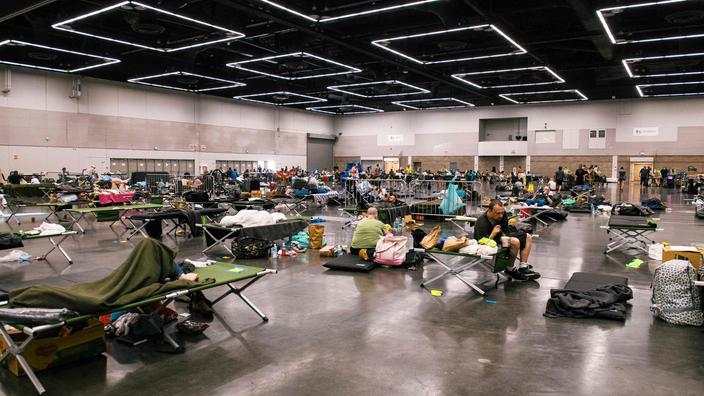 Exceptional temperatures reaching nearly 48 ° C were recorded near Vancouver. Several dozen people died suddenly, probably because of the heatwave.
The exceptional heat wave affecting northwestern North America is expected to last at least until the end of the week, warned the World Meteorological Organization (WMO) on Tuesday (June 29), the United Nations agency. which takes stock of June 2021 "Exceptionally hot". It is not ordinary. A kind of "heat dome", described by meteorologists, has descended on the region and goes up to the Arctic Circle. A temperature record of 47.9 ° C was measured Monday in Canada, in Lytton, near Vancouver, breaking the previous record of 46.9 ° C measured the day before, which already exceeded the all-time record recorded in the country. In the Vancouver area, at least 69 people have died. "We believe that the heat contributed to the majority of the deaths", said a police statement, adding that most of the victims are elderly. These numbers are likely to increase over the hours, as these are only the counted deaths.
This article is for subscribers only. You have 79% left to discover.
Pushing back the limits of science is also freedom.
Continue reading your article for € 1 the first month
Already subscribed? Log in
.