Urinary disorders: an invading prostate after 50 years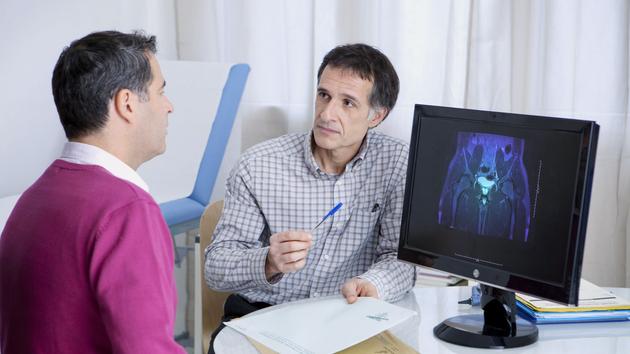 OUR HEALTH ADVICE – Good hygiene and diet habits may be enough to limit bothersome symptoms.
"A weak stream and urgent cravings are the main reasons that lead men to see a doctor for urinary problems, underlines the Pr Romain Mathieu, urological surgeon at Rennes University Hospital. These two symptoms are, in the extreme majority of cases, linked to a banal benign prostatic hypertrophy and rarely signal cancer. "
Read alsoUrinary disorders: a frequent problem but one to be taken seriously
No reason, therefore, to hesitate to seek advice when urinating becomes complicated: the enlargement of the prostate is a normal phenomenon after 50 years since it affects one in two men. The change in hormonal balance indeed leads to growth of prostate cells, mainly in the area around the urethra. This can therefore end up being compressed, making urination more difficult. The muscle tone of the prostate, also strengthened, causes urgent cravings. Consequence: untimely nocturnal awakenings, endless urination and a difficult bladder to empty completely.
Simple rectal examination
This
.