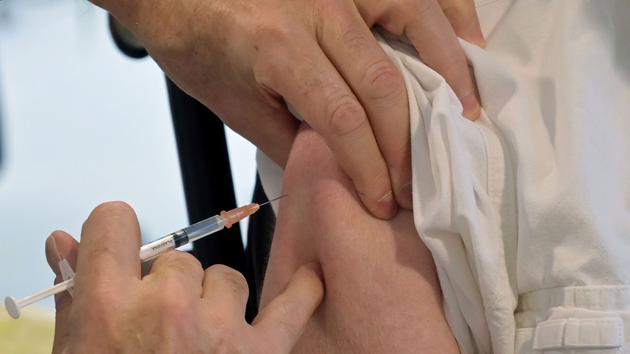 Vaccine: a campaign that starts slowly
Only 70 people were vaccinated in three days. A choice assumed and defended by Alain Fischer, the coordinator of the French vaccination strategy against Covid-19.
The French vaccination campaign is starting very slowly: on December 29, two days after the first doses injected in Sevran and Dijon, 70 people have been vaccinated against Covid-19. At the same time, Germany administered 41,962 doses. Across the Channel, where the campaign began in mid-December, the 800,000 injections mark has been crossed, while in the United States 2.13 million patients have been vaccinated.
Read also :3 very different types of vaccine to fight Covid-19
The coordinator of the French vaccination strategy against Covid-19, Alain Fischer, defends this slow pace. "It's good not to go too fast, he explains to Figaro. This makes it possible to ensure that the campaign takes place in the best conditions of safety and ethics ", argues the professor of pediatric immunology. France is thus the only country in the world to impose a pre-vaccination consultation, in particular to ensure the patient's consent. The first two weeks of the year will be devoted to these consultations in the host establishments.
This article is for subscribers only. You still have 67% to discover.
Subscribe: 1 € the first month
Can be canceled at any time
Already subscribed? Log in
.