Vaccine: between reluctant parents and those who are in favor, positions are tense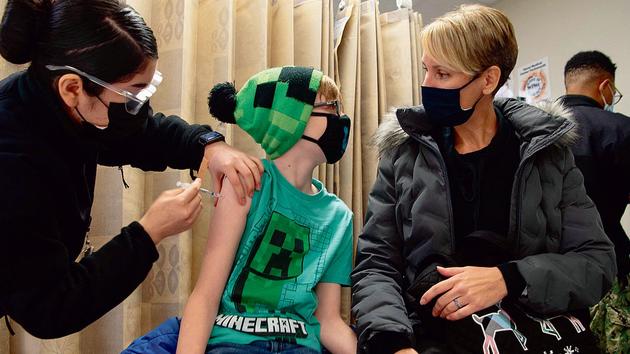 TESTIMONIALS – The government could expand the vaccination of 5-11 year olds by the end of the year. What to raise many doubts.
"Neither today, nor tomorrow, nor in a year. " Jean's daughters, who are getting ready to celebrate their 7 and 5 year old birthday, will not be vaccinated. While his wife agrees "100 %", the subject is already settled. "Maybe in more than ten years, if the situation changes drastically …", agrees this father who answered our call for testimonies.
Read alsoDo we really need to vaccinate children against Covid-19?
Like many parents, Jean primarily invokes the precautionary principle. No he is not "Antivax", nor "Opposed to RNA vaccines" but a vaccine "Evaluated over ten years", pleads this father. "I am against the vaccine hype of younger populations because it is not prudent. Vaccinating a young person will not protect an old person who is already vaccinated. It cannot be more protected than it already is. To claim the contrary is a misunderstanding ", he continues. In addition, he fears that the vaccine, currently offered against "historic" strains of the virus, will quickly become obsolete. "Coronaviruses mutate if …
.