Vaccines: the third dose should offer protection against the Omicron variant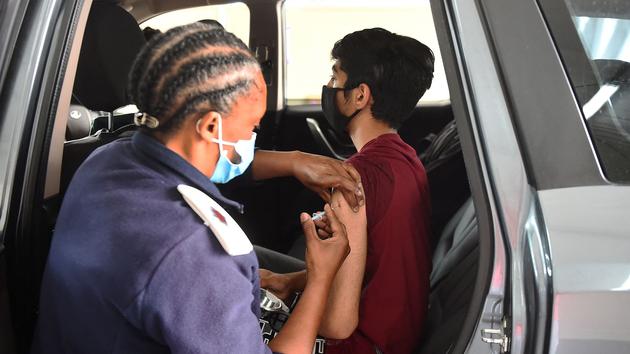 DECRYPTION – If confirmed, the decrease in effectiveness of vaccination against Omicron will be only partial, according to scientists.
Will the RNA vaccines developed to counter the Wuhan coronavirus strain be effective against the Omicron variant? Earlier this week, the pessimistic statements of the CEO of the Moderna laboratory, Stéphane Bancel, predicting a "Significant loss" The effectiveness of vaccines created a form of panic, leading to a sharp drop in stock prices and the taking of drastic protective measures by many countries.
His words were contradicted on Tuesday by the co-founder of BioNTech, at the origin of the vaccine against the Covid developed with Pfizer. "I'm not personally worried, we expected such a variant to emerge, Ugur Sahin said. The only thing that worries me right now is the fact that some people are not yet vaccinated. "
"A matter of days"
Identified for the first time in Botswana and South Africa, Omicron is now present on all continents. In France, several suspicious samples are currently being sequenced, and its identification
.