Vaccinodrome: lack of doses, the Stade-Vélodrome is still warming up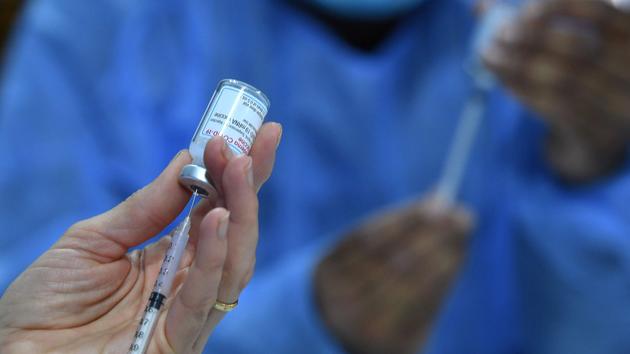 REPORT – The center is operating at half its capacity. Particularly because the AstraZeneca vaccine is out of stock, "at least until the end of the week".
Entrance is from the back of the Stade-Vélodrome, via gate 9 which usually leads OM supporters to the Ganay stand. The practical and logistical aspect prevailed in determining where the vaccination would take place. Access is via a vast esplanade without any steps to climb for pedestrians; the route is direct for the trucks responsible for delivering the vials and for the permanently stationed fire ambulances, in case a person becomes unwell. Since March 15, the Stade-Vélodrome in Marseille has hosted a giant vaccinodrome. The operation of the site is already well established. Outside, corridors formed by barriers make the line more fluid according to age. There is never a wait, because we come to be vaccinated at the Vélodrome by appointment.
Read also :Can the city of Marseille sell the Vélodrome?
On the exit side, a concert of praise. Geneviève, 90, came on foot, on her daughter's arm: "It's fast, everything went very well". Angélique and Jacques are there as a couple, for her meeting
This article is for subscribers only. You have 75% left to discover.
Subscribe: 1 € the first month
Can be canceled at any time
Already subscribed? Log in
.