Victorien Erussard: "With Energy Observer 2, I want to reduce CO2 emissions"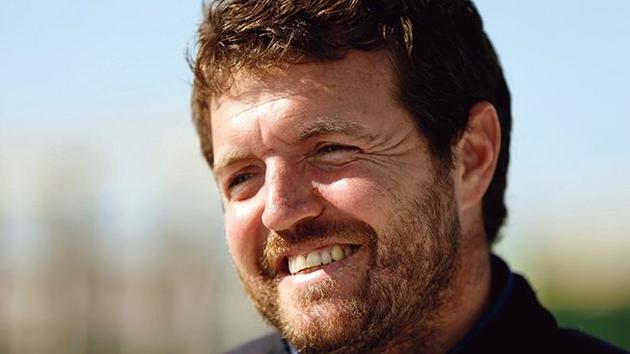 INTERVIEW – Former offshore racer and officer in the merchant navy, Victorien Erussard and his team designed the first hydrogen-powered, non-CO emitting ship2. He is now working to develop a "carbon-free" cargo ship.
LE FIGARO. – What did you learn from your first Energy Observer?
Victorien ERUSSARD. – I learned a lot about producing hydrogen on this laboratory ship, in extreme sea and temperature conditions. We have accumulated a lot of data and experience. I advise against the production of hydrogen on board: it is necessary to produce it on land with low-carbon electricity, from renewable or nuclear energies. To this end, we have partnered with Air Liquide
which showed, in the United States, how to produce green hydrogen from renewable energies.
Read alsoEnergy Observer, a floating laboratory for renewable energies
What is your new project, Energy Observer 2, all about?
It will be a 120 meter long freighter, tested and launched in 2025. It will only be for coastal merchant shipping. It will be able to travel around 4,000 nautical miles, at an average speed of 12 knots, with a full tank of 70 tonnes of liquid hydrogen. For the equivalent of one liter of diesel, it takes 64 times more volumes…
.