Vikram Gokhale in support of Kangana Ranaut on the statement of 'freedom in begging', the actor said this
Bollywood actress Kangana Ranaut is currently in discussion about her statement regarding India's independence. In fact, Kangana Ranaut had said on Thursday that India got 'real freedom' in 2014, when the Narendra Modi government came to power, while the freedom that the country got in 1947 was 'begging'. After this statement, Kangana Ranaut is getting a lot of criticism. However, senior actor Vikram Gokhale has supported Kangana Ranaut.
Vishal Dadlani, furious over Kangana's 'begging' statement, said – remind that woman…
Vikram Gokhale said, 'I agree with what Kangana Ranaut said. We got freedom in begging. We were given freedom. Many freedom fighters were hanged and at that time big people did not try to save them. They just remained mute spectators.
Vikram Gokhale is known for his acting in Marathi theatre, Bollywood and TV. He said that every political party, including the Bharatiya Janata Party (BJP), sees its advantage in the dispute. Responding to a question on the alleged communal violence in Tripura and the uproar in Amaravati and other cities against it, Vikram Gokhale said that the communal riots are the result of vote bank politics. "Every political party does that (vote bank politics)," he said. On the political scenario of Maharashtra, Vikram Gokhale said that the former allies- Shiv Sena and BJP should come together again for the betterment of the country.

Kangana Ranaut furious over the return of Padma Shri, said- someone tell me which battle was fought in 1947
At the same time, before this, all the celebs of the film industry did not like Kangana Ranaut's statement. Actress Swara Bhaskar shared a video clip of Kangana Ranaut on her Twitter handle. With this, he wrote, 'Who were these stupid clapping, I want to know about them.' Filmmaker Onir asked, 'Will we celebrate a new Independence Day from now on?' Radio jockey Shaima said, "She is a good actress but I will never see her performance again."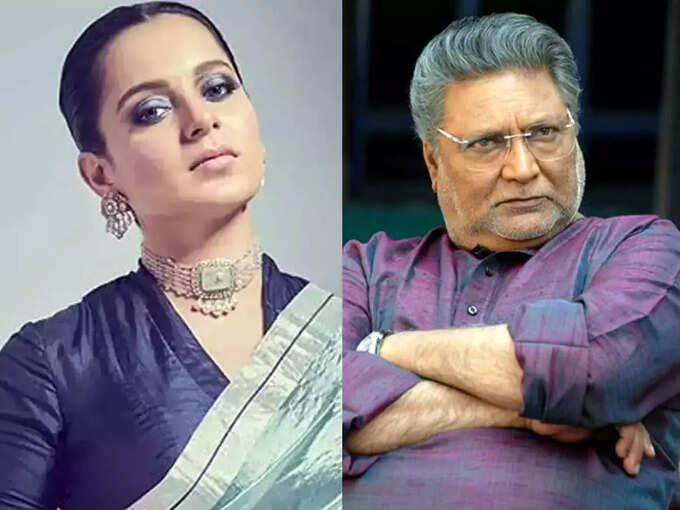 Kangana Ranaut-Vikram Gokhale
,