Virus sequencing remains too slow and too limited in France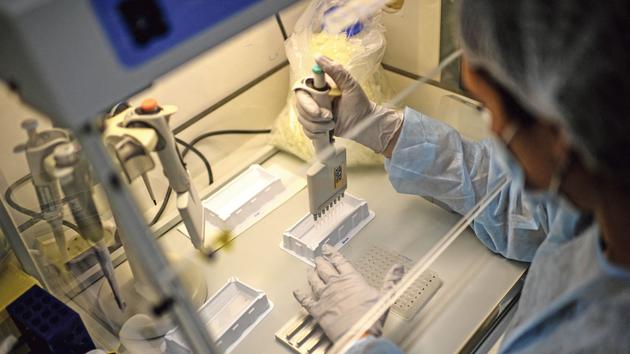 More ambitious variant surveillance is called for by experts. But the public authorities are sticking to their positions.
The screening strategy implemented in France makes it possible to quickly identify mutations characteristic of a few well-identified viral strains, but it remains blind to the appearance of new variants, and in particular those that have appeared in India. Because the screening only detects known mutations, unlike the sequencing of virus genomes, which is heavier and more complicated, but allows a much finer analysis.
Read also :Covid-19: Are vaccines effective against different variants?
However, many scientists believe that France does not yet have a sequencing policy commensurate with the risks posed by the emergence of new mutations. "Sailing teaches you that you cannot escape a big storm by closing your eyes", summarizes Éric Karsenti, CNRS gold medal biologist in 2015 and member of the Academy of Sciences. Since the alert of the English variant at the end of December, he pleads for a pooling of all available research efforts to accelerate sequencing. And try to improve
This article is for subscribers only. You have 82% left to discover.
Subscribe: 1 € the first month
Cancellable at any time
Already subscribed? Log in
.