Vitamin K makes your bones strong, know its source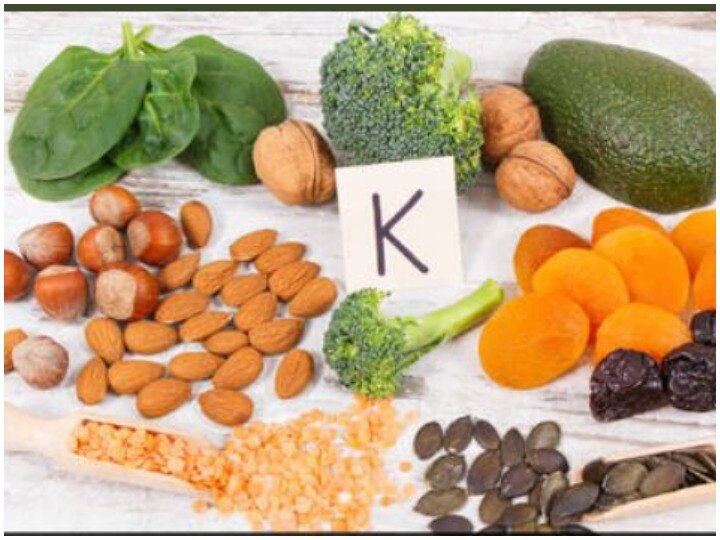 Protein, vitamin D and many other nutrients help in maintaining strong bones. Vitamin K, one of the lesser known vitamins, also has an equal role in the strength of bones and cells. Therefore, we need to know the importance of including this nutrient in our diet. Vitamin K is a fat soluble vitamin. It is easily absorbed when it is made with healthy fats and oils like coconut oil, mustard oil and olive oil.
Consumption of these oils along with foods rich in vitamin K can prove to be very favorable. Vitamin K1 and Vitamin K2 are particularly known to enhance bone health. Vitamin K1 is mostly obtained from green leafy vegetables, while vitamin K2 can be obtained from dairy and poultry products such as egg and chicken.
Why is vitamin K important in health benefits?
Most of the identification of vitamin K is to improve bone density, to maintain bone strength. In addition, it reduces the risk of osteoporosis, joint pain, fractures and other bone related problems. Vitamin K can also help protect the heart from diseases. Nutrient controls blood pressure levels.
How to use vitamin K in food source and diet
Green leafy vegetables- Green leafy vegetables like cauliflower, mustard greens, lettuce and spinach have excellent bone-friendly vitamin K. Prepare salads, soups and Indian dishes with the help of these vegetables or you can also use them in your sandwiches, burgers, pizzas and pastas.
Fruit- Eat avocado, kiwi, blackberry, blueberry, grapes and pomegranate. Good doses of vitamins are found in these fruits. Eat it raw as a mid-meal snack, add it to the breakfast cereal and make it a refreshing smoothie.
Poultry To meet your daily vitamin K intake, eat eggs and chicken with restrictions. Use eggs for a great breakfast recipe. You can also find chicken recipe for dinner.
Nuts Eating nuts daily is very beneficial for various health benefits. It also includes improvement of bone health due to the large amount of vitamin K. Cashew, hazelnuts, pecans, walnuts and pine nuts provide good amounts of vitamin K. You can eat a handful of nuts as a snack or include it in a bowl of cereal, salad or dessert.
Fish- Being a part of omega-3 fatty acids, we should eat fish. But another reason for its use is the supply of vitamin K. Eat fried, roasted or baked fish as per your choice. You can also start with easy fish recipe.
Know the reason behind drinking tea while blowing cigarette smoke, does science support it?
The benefits of eating radish in winter are countless but also be careful of its loss
Check out below Health Tools-
Calculate Your Body Mass Index (BMI)
Calculate The Age Through Age Calculator
.