Want to mix some sweetness in family time, try easy cupcake recipe at home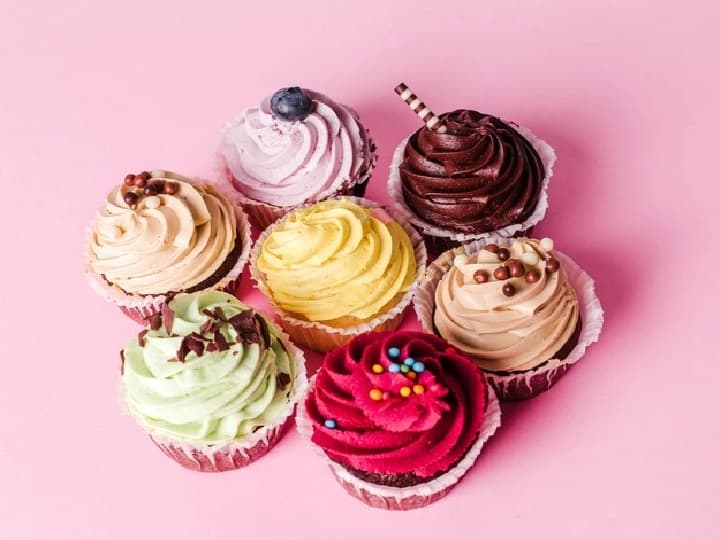 Kitchen Tips Cup Cake Easy Recipe: On hearing the name of the cupcake, do children get water in their mouth as well. Its specialty is that it is easily prepared in a very short time. With the cup case, you can also prepare your favorite frosting if you want. If you want, you can give it to children in the form of snacks in any party or evening. It will add more sweetness to your family time. So let us tell you today an easy recipe of cupcakes, which you can try at home whenever you want and win the hearts of children and elders. This is an easy way to make cupcakes-
These things are needed to make cupcakes-
Egg-2
Baking Powder – 1 tsp
Buttermilk – half cup
Butter – cup (unsalted)
Salt – 1 tsp
Vanilla Extract – 2 tsp
Sugar – quarter cup
Mouda-2 Cup
How to make cupcakes-
To make cupcakes, first preheat the oven to 180 degree Celsius.
After that, now put the flour in the pan.
Now take all purpose flour in a bowl and mix baking powder and salt in it.
Now mix unsalted butter and sugar in another bowl and mix it until it becomes fluffy.
Then slowly add the flour mixture to it.
Now mix it till it becomes uniform.
Now add vanilla extract and egg to it and mix.
Now pour this batter into 10-12 cupcake liners.
It should not be more than 3/4th full.
Now bake it for 15 to 20 minutes.
Later check it with the help of toothpick whether it is baked properly or not.
If the toothpick comes out clean then it means that the cupcake is well baked.
If desired, pour frosting of your choice over it and serve it to everyone.
read this also-
Mobile Use during Walk: Do you also have the habit of using phone while doing morning walk? There may be health problems
Foods for Glowing Skin: Want to make skin flawless and glowing, consume these four foods in daily diet
.