"We can feel the storm coming": in Strasbourg, doctors are preparing to face the 4th wave of Covid-19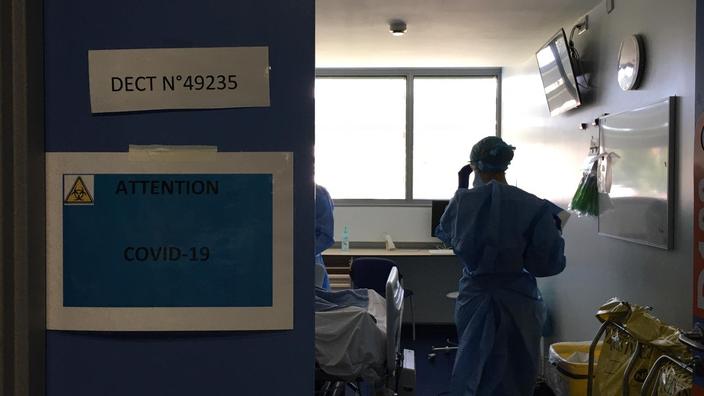 REPORTAGE – While the epidemic resumption, driven by the rapid spread of the Delta variant, disturbs the summer, the intensive care units see their beds being filled with mostly unvaccinated patients.
There is a dead calm. Only machines with high "beeps" give a regular tempo, broken by the rustling of hooves when the rhythm gets carried away. In the intensive care unit of the New Civil Hospital (NHC) in Strasbourg, this music is familiar. If the service has halved its number of beds open for summer holidays, the Covid has not taken a vacation. Driven by the spread of the Delta variant, which represents 92% of contaminations in the department, the epidemic is once again at the gates of the hospital.
Of the twelve rooms occupied, four welcome patients positive for the coronavirus. "For twelve days we had no case but since the beginning of July, we see one per day, then two, then four today», Testifies Professor Ferhat Meziani, head of the service. He is not the only one to note this epidemic resumption. Whether in the emergency room, on the ground floor, or one floor above, in infectious diseases, "we feel the wave approaching», Reports the professor
This article is for subscribers only. You have 83% left to discover.
Pushing back the limits of science is also freedom.
Keep reading your article for € 1 for 2 months
Already subscribed? Log in
.