Webb telescope: France very involved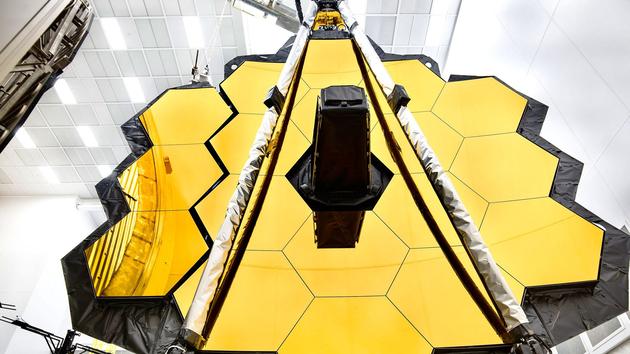 Crucial parts of the machine were born in Europe, with an important French participation coordinated by the Cnes.
The most visible European contribution to the future James Webb Space Telescope (JWST), mainly funded by NASA, will be the launch from Kourou in Guyana by an Ariane 5 rocket. But it does not stop there, since crucial parts of the telescope giant, namely two of the four instruments responsible for analyzing the light collected by the craft were born in Europe, with significant French participation coordinated by the Cnes (National Center for Space Studies).
Read alsoFinal sprint for the Webb telescope
If the hexagonal golden mirrors of the James Webb form the most symbolic part of the telescope, their role is indeed to concentrate the light rays to send them towards extremely complex devices, the detectors. However, the heart of one of these instruments is a camera called Miri which was designed and assembled at the CEA's astrophysics department in Saclay, in the Paris region.
Unlike Hubble, which observed the universe in the visible, the Webb telescope was designed to scan the sky in the infrared.
This article is for subscribers only. You have 76% left to discover.
Pushing back the limits of science is also freedom.
Continue reading your article for € 1 the first month
Already subscribed? Log in
.