Webb telescope: tears of joy for the start of a unique mission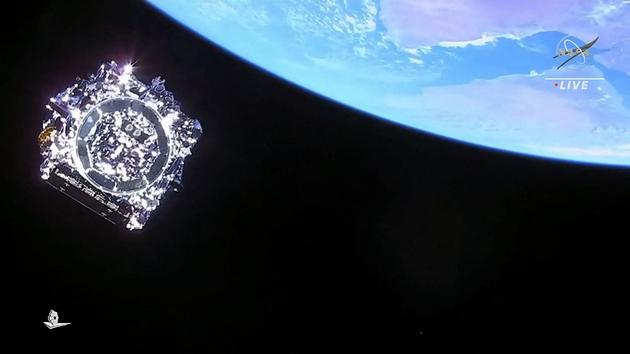 STORY – The launch of the space observatory is just one step in a project that should revolutionize astrophysics.
Special Envoy in Kourou (Guyana)
"I don't think there will ever be another mission like this. To bet so much on a single launch, that will not happen again. " In the Jupiter control room of the Guiana Space Center (CSG) in Kourou, Arianespace president Stéphane Israël can finally savor the moment: the "launch of the century" went off without a hitch. The Webb telescope, awaited for more than twenty years by the astrophysical community, finally left on December 25 towards the second point of Lagrange, 1.5 million kilometers from Earth. "I was afraid of being the only one with tears in my eyes, then I turned around and saw that it was the case for everyone", adds Stéphane Israël. "The silence before the launch was as heavy as the explosion of joy was immense at the end. I had never seen such an atmosphere here », says Marie-Anne Clair, director of the CSG.
Read alsoWhy the Webb Space Telescope promises to revolutionize astronomy
The stake was important because the investment is unprecedented: 12 billion dollars (nearly …
.