When Raj Kundra opened the secret in front of wife Shilpa Shetty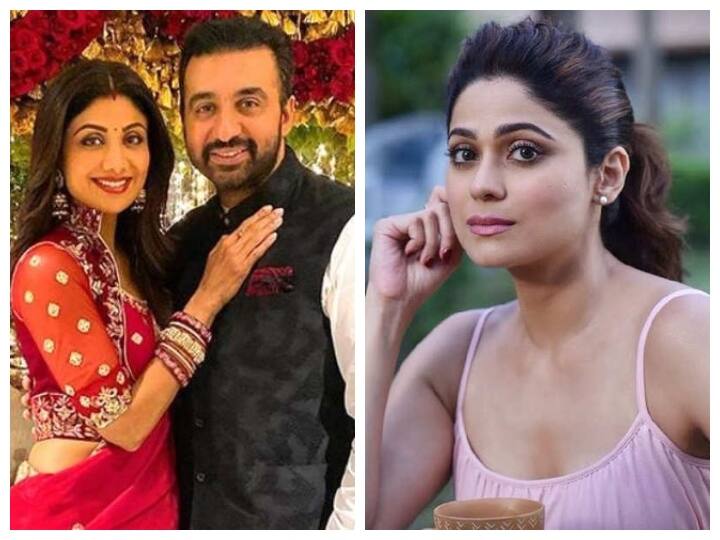 Raj Kundra Secret Reveal: Raj Kundra had arrived as a guest some time ago in 'The Kapil Sharma Show' along with wife Shilpa Shetty and sister-in-law Shamita Shetty, where he shared many things related to his life. things highlighted. During this, Raj revealed that he used to party with his sister-in-law Shamita Shetty. Shamita Shetty told in Kapil's show that, 'I was happy when Raj and Shilpa got married but I also went into depression for a month. Because, when Shilpa was at home, we all know that she laughs out loud. We were missing her. Then Raj Kundra says that take Sidhu paaji to your house. Hearing about Raj Kundra, everyone is shocked and starts laughing. Shamita said that it took me some time to accept the fact that now both of them are married and they have left the house.
https://www.youtube.com/watch?v=_u8QdnmlPDU
After listening to Shamita Shetty, Raj Kundra says that 'I benefited a lot after marrying Shilpa. Kapil asks what is the use, then Raj said that when I got married to Shilpa, it was very domestic, used to eat food at 7 o'clock, does not go out after 9 o'clock. She used to fall asleep after reading the book. Sometimes I wanted to party then I used to call sister in law, darling it's Friday night, let's party. Sister-in-law used to say come on, she never refused. When I have to party, I miss my sister-in-law. When you want to read a book at home, watch TV or watch The Kapil Sharma Show, then with madam.. I have two in one hai'..
After listening to Raj Kundra, Shilpa Shetty says that 'Raj has a package deal with the Shetty sisters. Then Raj looks at Shamita and says that, only then I am not putting much emphasis on her marriage. Shamita hears this and says that you are so mean.
Read also:
Janhvi Kapoor's fitness mantra is fantastic, follow these 4 tips daily
Celebrity Fitness: Alia Bhatt builds her figure by eating boiled vegetables, this is how she maintains fitness
.