When the smartphone becomes a tool against mental disorders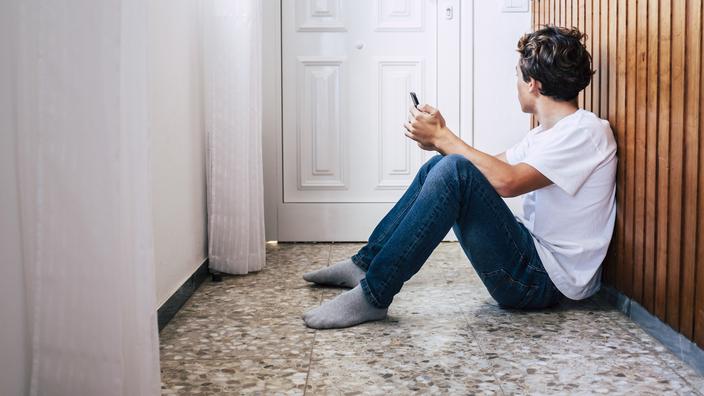 PSYCHOLOGY – Apps allow patients to better monitor their mood and perform exercises between two consultations.
Mental health problems are exploding, access to care is compromised, and mobile applications are taking advantage of this to gain a prominent place in this new sector. Over a hundred start-ups around the world were created last year with the common goal of helping people with anxiety disorders, depression or other mental illnesses overcome their discomfort. In the United States, it's a real tidal wave: tech investors injected a record amount of $ 2.4 billion into these platforms in 2020. One of them, the Ginger app which offers video sessions seven days a week with coaches, psychologists and psychiatrists, has tripled its income in one year.
Read the file:File: our daily psychology advice
It must be said that the context is – unfortunately – promising. The health crisis generated isolation, tensions at home and worries, while teleworking made the balance between professional and personal life more difficult. Mental health problems, a taboo subject, have
This article is for subscribers only. You have 83% left to discover.
Pushing back the limits of science is also freedom.
Continue reading your article for € 1 for 2 months
Already subscribed? Log in
.