Whether to eat egg to avoid Corona Virus? Do not make the mistake of eating eggs like this, there may be harm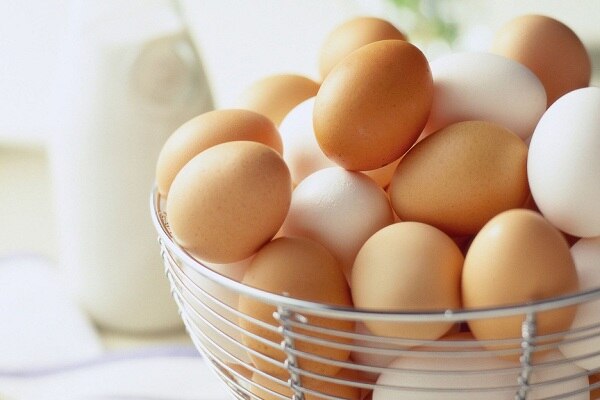 Outbreak of Corona (Covid 19) is increasing rapidly in India. Hundreds of people are dying every day. However, more than 80 percent people are recovering. But this time there is more fear atmosphere inside the people. Everyone is changing their food habits to avoid this epidemic. Our immunity must be strong to avoid the corona virus.
In such a situation, people are consuming many kinds of things to increase immunity. Experts are asking to include protein in the diet. In such a situation, people are eating a lot of eggs. However, you also need to take care of many things while eating eggs, otherwise it can adversely affect your health. Today we are telling you what things you should take care of while eating eggs.
Good source of protein
Eggs contain nutrients like Vitamin-D, Vitamin-A, Vitamin B-12 and Selenium. Apart from this, egg is the best source of protein. Eating 1-2 eggs per day improves your immunity.
Add to diet like this
If you want to eat eggs to avoid an epidemic like Corona, then you should include boiled egg in your diet. Apart from this, if you want, you can also eat omelette or half-fried egg made in less oil. You will get the most benefit of eggs from this.
Do not eat eggs like this by mistake as well
During this time of Corona, you should not eat uncooked eggs. It is not considered safe. Many people eat raw eggs directly by bursting them or drinking them after putting them in milk. Do not do this at the moment. This is not good for your health.
These patients should not eat egg yolk
Cholesterol patients should not eat the yellow portion of the egg. Let us tell you that about 373 mg of cholesterol is found in 1 egg. Cholesterol patients should take only 300 mg of cholesterol a day. You can eat the white part of the egg. It is high in protein and cholesterol is low.
Take care of these things while eating eggs
1- Do not cook in microwave- Do not use a microwave to cook eggs. Sometimes the antioxidants of the egg are reduced by boiling or frying for a long time.
2- Eat only 2-3 eggs a day- Eggs are nutritious but overeating can also cause damage. Therefore, a healthy person should eat only 2 to 3 eggs a day. If you have diabetes or you are a heart patient, then you should eat only one egg a day.
3- Egg for children If you want to give egg to your baby, then include egg in the diet only after 8 months of age. You can feed an egg whites when the child is one year old.
read this also: Masoba Gupta relies on this Giloy brew recipe to increase immunity
Check out below Health Tools-
Calculate Your Body Mass Index (BMI)
Calculate The Age Through Age Calculator
.