Why astronauts' eyesight sometimes dims in weightlessness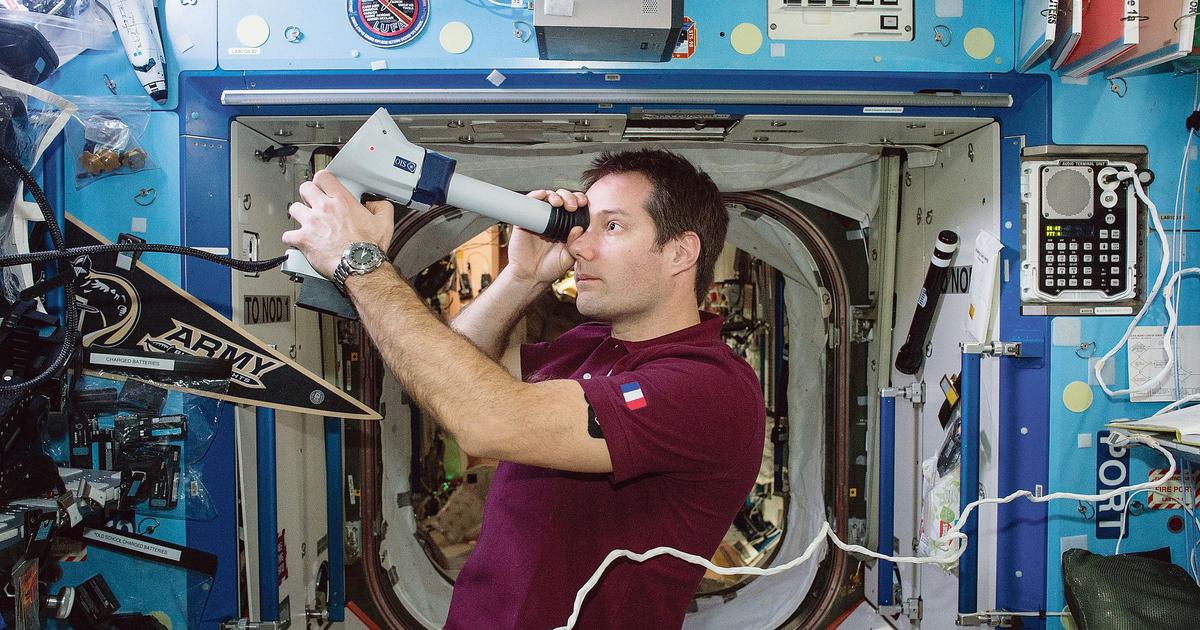 An international study confirms an accumulation of fluids in the brain whose long-term impact raises questions.
About ten years ago, NASA had identified vision problems in about fifteen of its astronauts upon their return to Earth. New cases have since been identified, mostly reversible. Called SANS (for neuro-ocular syndrome associated with space flight, in English), this mysterious disorder has given a boost to research on the adaptation of the brain in weightlessness. A study published in the PNAS sheds new light on this subject.
Read alsoA revolutionary instrument for weather and climate
The international research team, bringing together American, Russian and European specialists, was able to analyze the brain MRIs of around forty astronauts (24 from NASA, 13 from Roscosmos and a handful from the European Space Agency), having spent six months in a row in orbit. A statistically significant sample since only 550 individuals have ever been in space. The images studied were taken a few weeks before and after the mission, and compared to those of 13 individuals who remained on earth…
.