Why bees can't fly on water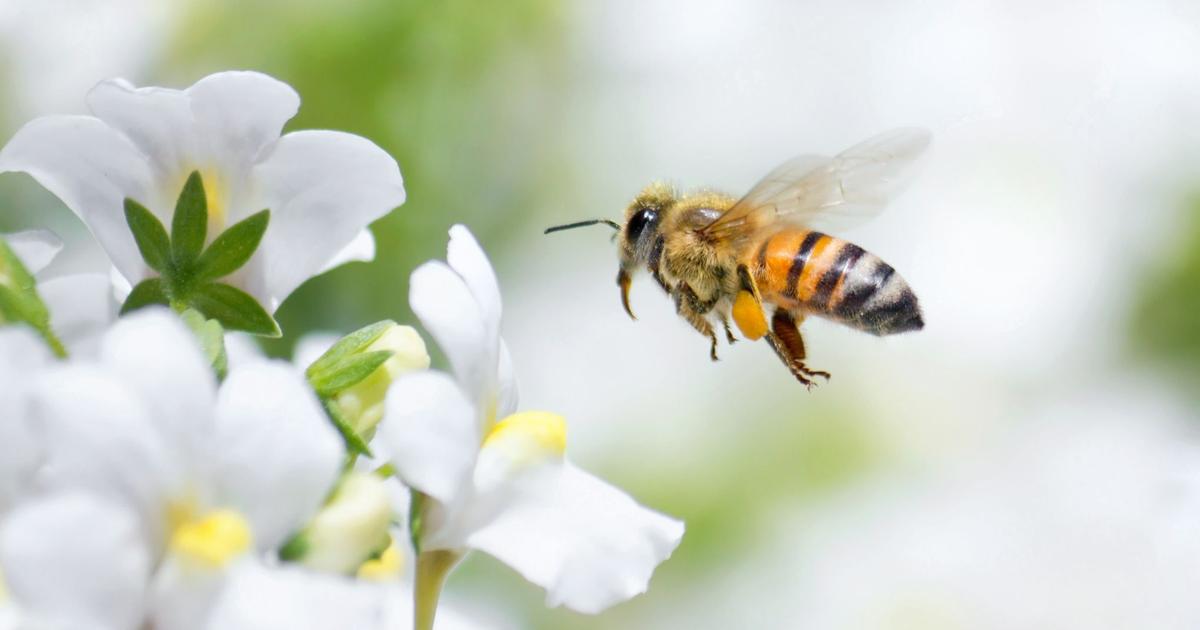 DECRYPTION – An astonishing experiment conducted by a French team has demonstrated this.
Nothing seems more imperturbable than a bee in full flight. Whatever the climatic conditions, it will manage to land on the flower it has chosen to forage. However, if a smooth reflective surface appears, such as a puddle of water, a pond or photovoltaic panels, it will crash irretrievably on the ground. An astonishing experiment has demonstrated this, conducted by a French team from the Institut des sciences du mouvement Étienne-Jules Marey (CNRS/Aix-Marseille University) and the Center for Functional and Evolutionary Ecology (Biology LettersMarch 2022).
Read alsobee belly dance
"Sixty years ago, Herbert Heran, an Austrian entomologist, and Martin Lindauer, a German behavioral scientist, trained bees to fly over a lakeexplains Julien Serres, first author of the study and lecturer at the University of Aix-Marseille. This is not at all natural for these insects. To achieve this, they had to build a kind of bridge that…
.